Indoors hospitality returns in:
Are you ready to reopen outside?
It's the final countdown to the easing of hospitality restrictions as lockdown starts to come to an end. However, it's not going to be all guns blazing, but a steady approach with outside hospitality opening up first!

Here we bring you the latest guidance, free resources and tips on how you can prepare your business to open over the coming weeks.

Further resources and guides will be added for indoor reopening as we get closer to May 17th.
Call our FREE safety advice line!
Get instant reopening advice, support and guidance 24/7 from our team of safety experts.
How can our services help?
Whether you're a restaurant, hotel, family-run café, pub or even food retail operator, our services have you covered for all your food hygiene & health and safety needs.

From our compliance membership, covering annual safety audits, 24/7 advice line and safety management software to our COVID-19 Certification, our team of experts are on hand to make compliance easy.
FAQs
We answer some the most frequently asked questions surrounding the reopening of hospitality and what you need to know.
Can I hold outdoor events?
Last year the government provided greater flexibility for businesses to hold outdoor events such as summer fairs without the need for a planning application. This also applies to businesses such as pubs wishing to set up marquees which will also be exempt from requiring a planning application. The number of days allowed for such temporary events has increased from 28 to 56, and this provision has been extended until 31st December 2021.
Can I get a temporary pavement license?
Yes. In 2020, the government introduced a simplified route for pubs, restaurants and cafes to obtain a temporary pavement licence to place furniture including outdoor tables and seating on the highway, allowing them to increase their outdoor capacity quickly and at a low cost. They include a capped application fee of £100 and a 10-working day consultation and determination period.
These temporary provisions which allow removable furniture to be placed on parts of the highway are currently due to expire on 30th September 2021, but the government will be introducing secondary legislation to extend these provisions for a further 12 months, subject to Parliamentary approval.
If the applicant has a licence to serve alcohol on-premises, temporary amendments to the Licencing Act 2003, through the Business and Planning Act 2020, currently allow them to sell alcohol for consumption off the premises without needing to apply for a variation of their licence.
More detail can be found at Guidance: pavement licences (outdoor seating proposal).
What should I do about smoking areas outside?
Consider putting the following control measures in place for your outdoor smoking area:
Limit the number of people using the smoking area at any one time. Use signage to state the maximum number and staff should regularly check.
Use floor markings or barriers to maintain social distancing.
Choose a lidded ashtray or cigarette bin which keeps people's hands away from used butts etc.
Display signs reminding people to socially distance, wash hands etc.
Provide hand-washing facilities or hand sanitiser near to frequently used areas.
Do we have to have a separate smoking area outside?
It is not mandatory but you may wish to consider non-smoking tables to ensure the comfort of all customers.
What constitutes an enclosed area?
Any outdoor temporary structures which have a roof and are enclosed on all sides except for the entrances/exits are not considered to be outside spaces and their use may be stopped due to a lack of through-ventilation, which is one of the reasons why outside areas are considered a lower risk when it comes to person-to-person spread of COVID-19 infection. If your covered outside area is more than 50% enclosed then you may want to consider removing some of the sides to increase ventilation.
How often do I need to clean soft furnishings?
All soft furnishings, such as blankets and cushions, must be cleaned and effectively disinfected and ideally laundered between each use.  There's also a case for reprising previous controls relating to disinfection using a suitable chemical, or quarantine and rotation.
What must I do in terms of ventilation?
There has been a lot of publicity in recent months around the importance of ventilation of indoor spaces and how this can reduce the risk of contracting COVID-19. We recommend businesses consider the following:
Keep doors open – this will not only allow for air to move through a building and disperse possible virus particles but will also give customers and employees reassurance that all is being done to keep them safe. Although fire exit doors should remain as such!
Review the performance of any extraction fans inside toilet facilities to make sure they are working to permit air movement.
Opening windows is another way in which to improve ventilation.
Can customers pay indoors?
This is still to be confirmed but it appears that customers can pay inside if they absolutely cannot pay outside.
What provision can I provide customers in terms of toilet facilities?
Customers will need to be offered access to toilets and baby changing facilities. Initially, customers are required to wear facemasks when not seated.  We would recommend the following:
Displaying signs advising customers of the rules is a great idea. Also, clearly signposting the location of the toilets to customers seated outside is highly recommended.
It's important to plan how customers will be required to queue when toilets are in use.
Where possible, also plan for a route going-to and exiting-from the toilets.
Make sure that routes are correctly signed and doors are opened to remove as many touch surfaces as possible.
Hand sanitiser should also be provided to customers on the route to the toilets and on the way out.
Do staff have to wear face coverings when serving in outside areas?
No. Previous and current reading of the law has been that, for employees and customers, face coverings only apply to indoor areas of the premises (exception being if an employee is behind a screen or similar inside).
Practically of course, for example if staff have picked up a tray of drinks/food inside (where a covering is required) to deliver to an outdoor table (where a covering is not required) it will be easier to keep the covering on for practical reasons.
It may also be easier to have a blanket rule for customer facing staff that they wear face coverings inside and outside but it is not mandatory.
Do customers have to wear face coverings outside?
No. This is only a requirement when indoors so for example if they use the toilet.  Businesses should however ensure social distancing in outside queues etc.
What are the rules in terms of party sizes?
The rule of 6 / two household will be in operation for outdoor dining.
From 17th May outdoor hospitality will be extended to 30 persons and indoor hospitality will be rule of 6 / 2 households.
Do I need to make sure everyone is social distancing?
Social distancing measures have to be adhered to, including one-way systems and table service only.  Make it easy for everyone by putting up signs that your customers can follow.
Do we still have to socially distance if everyone tests negative or had a vaccine?
Yes, and this is very important. The rules are the same for people who have had the vaccine or have received a negative test as they are for everyone else. Even if you do not currently have coronavirus, you are at risk of catching it from other people and then passing it on to others and a negative result does not guarantee that you do not have coronavirus. The test might not detect the virus if you were recently infected or are in the incubation at the time of the test.
You must continue to follow coronavirus rules, including:
regular hand washing
social distancing
wearing face coverings where required
In a group of 4 restaurants, can one testing site be created for all the sites or each restaurant has to have its own?
You are able to set up sites in one restaurant for use by multiple sites but you must consider social distancing and have the space to allow this.
Tips from our experts:
"Making sure all your safety certifications and checks are up to date is key before you open, as once the customers start flooding back you aren't going to have time. Keeping a digital record is helpful, so that you have everything you need in a central location."

Julia Wilson
Technical Director
Find out more
Tips from our experts:
"When you reopen you don't want to be spending the majority of your time on compliance paperwork but focusing on your customers and delivering a fantastic experience. That's where making the switch to digital offers a huge advantage in terms of freeing up time and also saving mountains of paperwork and trees!"

John Haswell
Client Services Director
Find out more
Sign up to our weekly newsletter!
Pop your details below and we'll keep up to date with the new guidance as it comes out and upcoming events.
Hospitality Reopening Guidance
30.04.2021 at 2pm to 4pm
Join our Technical Director, Julia Wilson, to get all the guidance you need in preparation for full hospitality reopening. We will cover Risk Assessments, how to manage guest entry, temporary structures, test & trace, among other topics.
Find out more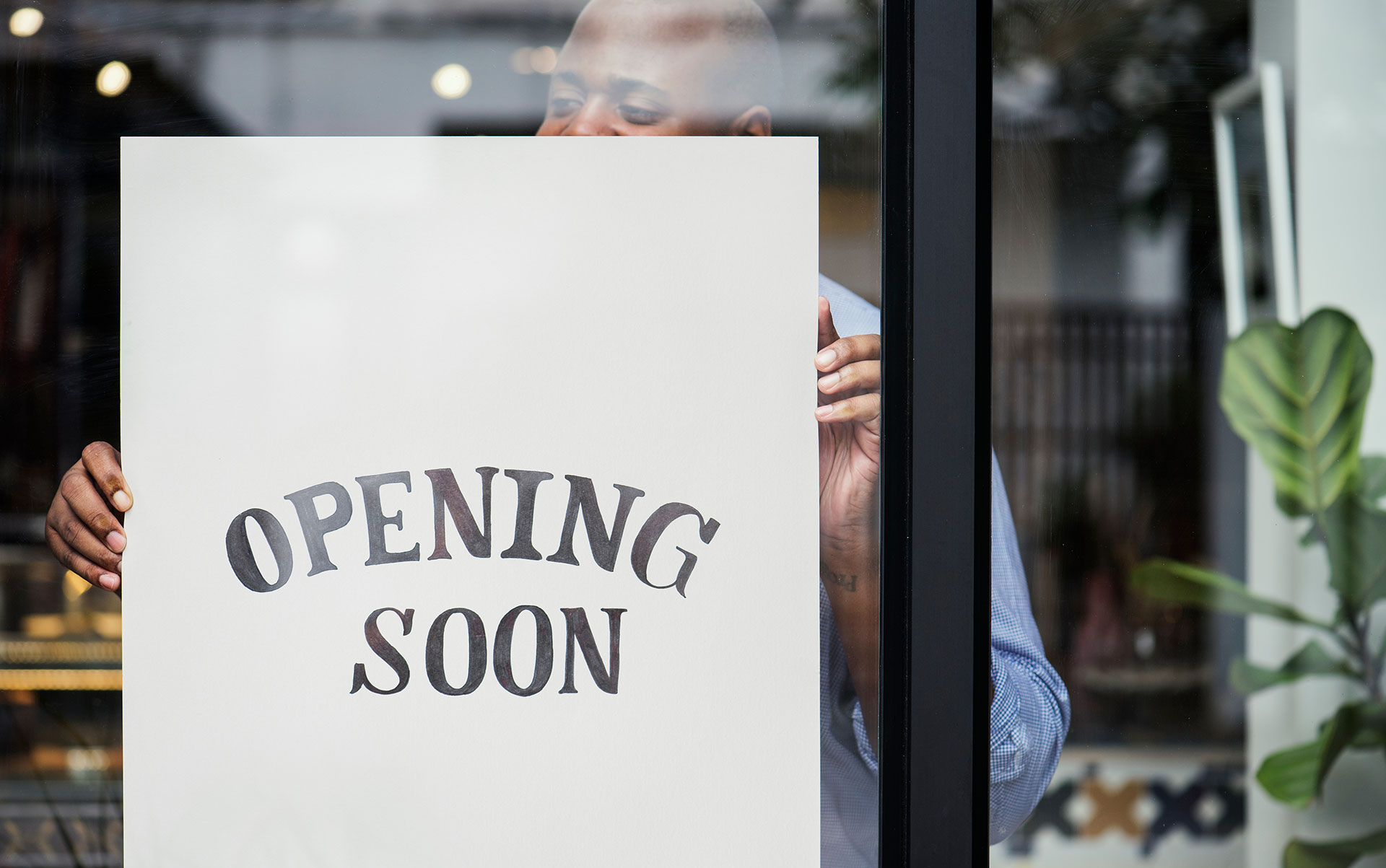 Brands we protect
From internationally recognised brands with sites all over the country to small, family-run independent businesses, our team of experts and customisable software can help.