New research has found the confidence of consumers with allergens when eating out is at an all-time high. 12 months after the introduction of the new EU allergens legislation, 56% said they felt confident when dining out. This shows a 14% improvement from when the same question was asked in April, where only 42% felt confident.
Almondy, who conducted the survey, said: "While the findings demonstrated how hard foodservice operators have worked to respond to the demands placed upon them since the regulations – which require the presence of 14 key allergens including nuts and gluten to be displayed – were first introduced a year ago, more still needs to be done".
Indeed, many establishment have made significant improvements in the communication of allergens in food, but for the free-from market to be fully catered for, further improvements must be made.
This goes further than adding alternative dishes to the menu. It is vital that all food handlers and front of house staff have a more comprehensive understanding of what is required to accommodate allergenic customers. This includes a higher understand of the dangers faced by an allergenic individual, alterations to the preparation process of certain dishes, and regular checking for changes in packaged ingredients.
For further information on how establishments can accommodate allergenic customers and the new regulations, see our article here.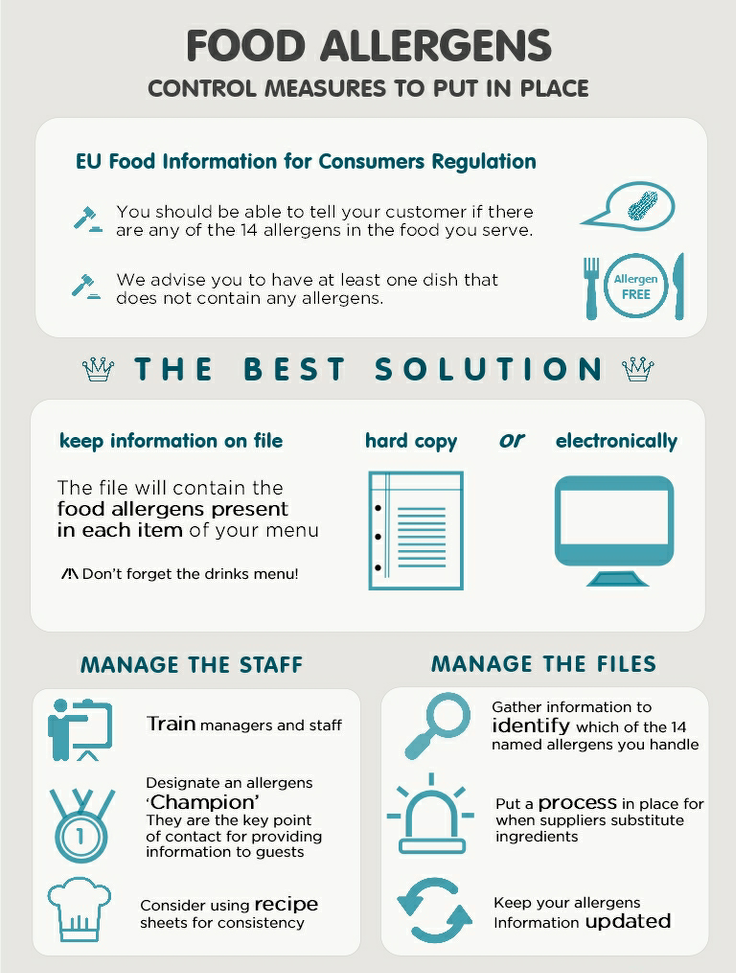 For further advice and guidance on staying compliant with the latest allergen legislation, and other Food Safety and Health & Safety advice, contact Food Alert at 020 7244 1900 or email enquiries@foodalert.com