Allergy awareness is a topic that's never been more relevant, with hospital admissions for severe food allergies tripling over last 20 years. Coming into effect this October, Natasha's Law aims to bring greater transparency about what people are buying and eating.
Our team of experts have put together some of the key FAQs and a free guide to support your business in preparation for the new regulations.
1. What is Natasha's Law?
The UK Food Information Amendment, also known as Natasha's Law, comes into effect from October 2021 and will require food businesses in England, Wales and Northern Ireland to provide full ingredient lists and allergen labelling on foods pre-packaged for direct sale on the premises. Similar changes are expected to be introduced in Scotland by Food Standards Scotland.
2. Why is it being introduced?
The legislation is being introduced to protect allergy sufferers and give them reassurance and confidence in the food they buy.
This amendment has been brought about following actions of a lobbying group led by the parents of Natasha Ednan-Laperouse, the teenager who died after suffering an allergic reaction to an undeclared ingredient in a prepacked meal. The government since confirmed that stronger laws would be implemented to protect those with food allergies.
3. What new rules will be in place? 
According to the new rules, PPDS (Prepacked for Direct Sale) food will have to clearly display the following information on the packaging:
Name of the food
Full ingredients list, with allergenic ingredients emphasised (for example in bold, italics or a different colour)
4. How many people are affected?
It's estimated that 2 million people in the UK are currently living with some form of diagnosed food allergy, and for high risk individuals, even trace amounts of a food allergen can trigger fatal or near-fatal symptoms.
On average, 10 people in Britain die every year from a food-induced anaphylaxis – where the body experiences an extreme allergic reaction after coming in to contact with a substance that they are allergic to.
5. What allergens do I need to be aware of?
Under current UK law, there are 14 key allergens that must be highlighted to customers either on labels, shelf edges, menus or verbally if requested by the customer. The full list can be found on the Food Standards Agency website here.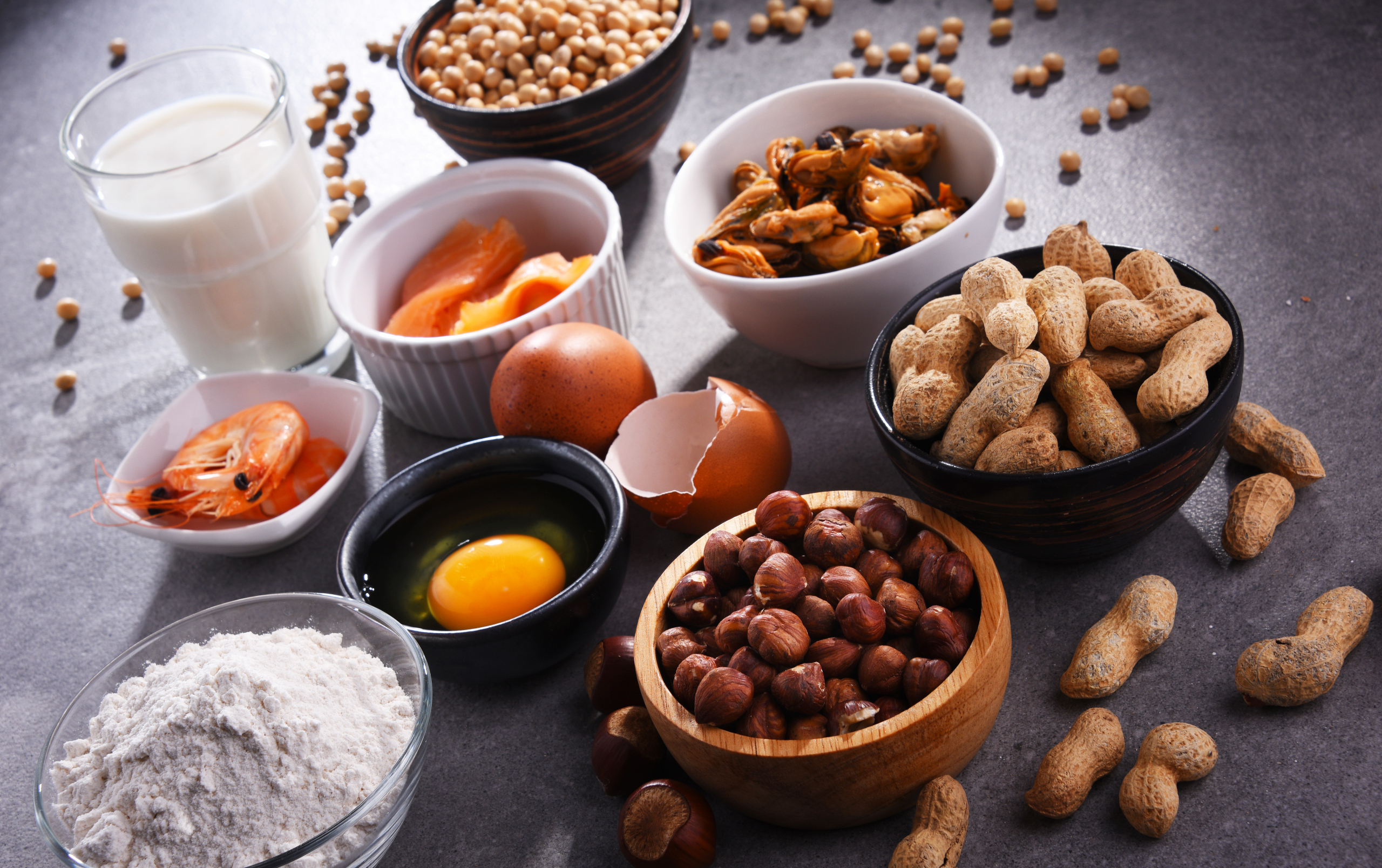 Prepacked for Direct Sale (PPDS) is food which is packaged at the same place it is offered or sold to customers, and is in the packaging before it is ordered or selected.
It can include food that customers choose themselves as well as products kept behind a counter.
Examples include:
Sandwiches packed on site before a customer selects / orders them.
A café giving away packaged samples of a new range of cakes they have made on the premises.
Fast food packed before it is ordered, such as burger under a hot lamp.
Burgers and sausages pre-packaged by a butcher on the premises.
Foods packaged and then sold by the same operator at a market or mobile site.
7. What doesn't count as PPDS?
Any food that is not in packaging or food that is packaged after being ordered by the customer is not PPDS. However, rules still apply. For non-prepacked food, the name of the food and presence of any of the 14 allergens must be provided to customers. This can be done via a ticket, a notice, or on a label that is easily visible to the purchaser at the place where they choose that food.
Other foods that are not PPDS, include:
Food packed by one business and supplied to another. This is prepacked food and must already have full labelling, including the name of the food and full ingredients list, with allergenic ingredients emphasised.
Food sold by distance selling and meal kits. Allergen information must be provided before the purchase of the food is complete (on a website, catalogue, menu or over the phone). Once the food is delivered, this can be in writing via allergen stickers on food or an enclosed copy of a menu (or orally over the phone).
Buffets. You need to provide allergen information for each food item separately, not the buffet as a whole.
Take away food. Allergen information must be available at the point of ordering. This should be labelled clearly so customers know which dishes are suitable for those with an allergy.
8. How should I prepare for the new legislation?
Identify your PPDS products.
Engage with suppliers and build good relationships. Your supplier has a legal obligation to provide you with the exact ingredient composition of any foods you buy.
Appoint an Allergy Champion within your business
Keep recipes simple to minimise allergenic ingredients wherever possible.
Source a labelling system.
Train your staff. Training should be completed and tested regularly to ensure team competency and confidence in dealing with allergens and customer requests.
For further guidance to support your business in preparation for Natasha's Law, download Food Alert's free Guide below.