Knife Handling Injuries in the Hospitality Industry
Due to the nature of the catering industry, work often has to be completed at a fast pace. Combining this with hot food and drinks, sharp tools and sometimes, spillages, it is easy to see how accidents can happen if health and safety is not managed properly. This is why it is highly recommended to train your staff in Health & Safety.
Even a fairly minor laceration injury from a sharp tool can cause a lengthy absence from work. Remember to use blue plasters if an injury incident occurs.
Check out our infographic below to prevent injuries from knife handling at your premises.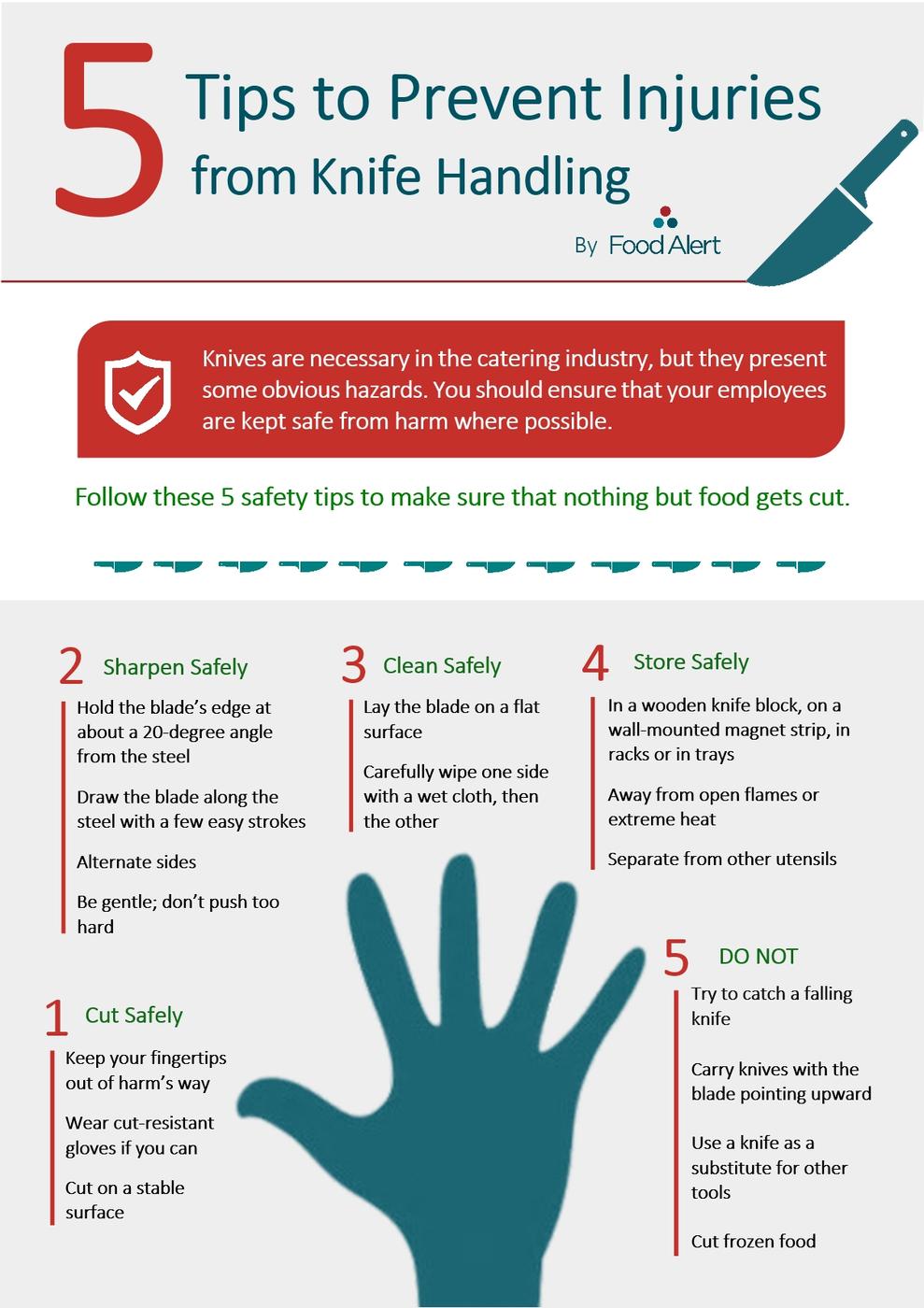 If you have any enquiries about this topic please comment below or contact Food Alert on 020 7244 1900 or e-mail enquiries@foodalert.com