Food waste and sustainability go hand in hand and both are hot topics in these troubling times of climate change, food price rises and shortages.
For hospitality this is a pressing issue as the sector throws away 1.1 million tons of food every year [source: Wrap], with almost three quarters being food we could have eaten.
This equates to an average of 18% of the food purchased by UK Hospitality and Food Service brands ending up in the bin of which there is both an environmental and a significant financial cost standing at £3.2 billion a year.
To give some further context, if food waste were a country, it would be the third largest emitter of greenhouse gases after China and the US.
So, what can operators do to manage food waste in their venues?
According to UKH, two thirds of leaders are tackling food waste through menu engineering: "Making the most of every ingredient and to refine kitchen procedures, remain the most effective ways for restaurants to start improving their sustainability."
But taking both food waste and sustainability seriously aren't just good for the planet but good for the bottom line too – and not just by the money saved. Increasingly, consumers are looking to support sustainable brands with eco-conscious credentials.
Offering doggy bags to take leftovers home in is one simple step towards reducing food waste. But technology also has a role to play in making sure that sustainability is brought to the table and that food is used and not wasted.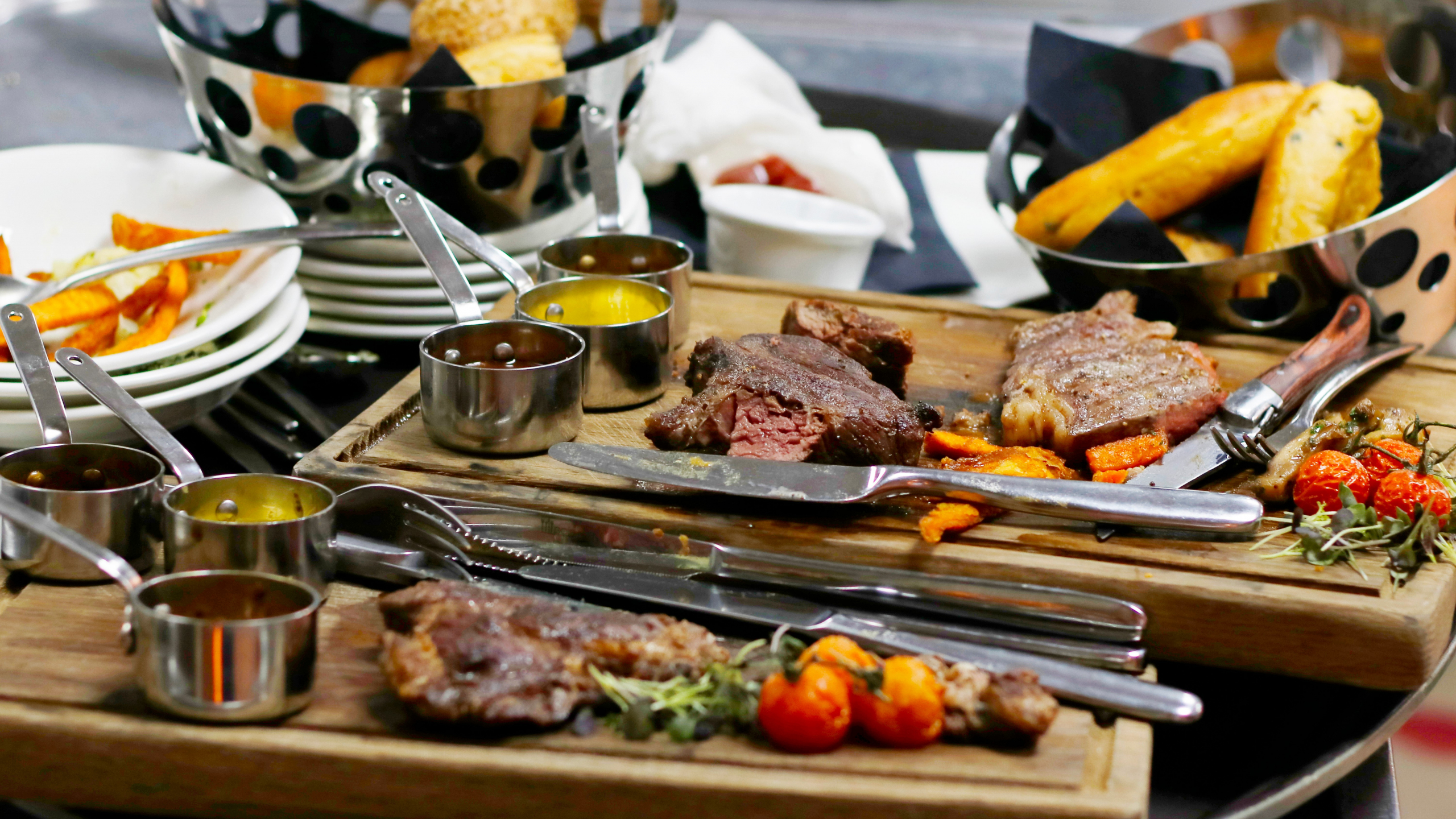 How remote temperature monitoring can help minimise food waste
By switching to remote refrigeration temperature monitoring, for example, means that restaurants can significantly cut down on food wastage.
Although today's commercial refrigerators and freezers come equipped with thermometers, many don't alert users if the temperature strays from the safe zone or if the power goes out. Having personnel check and record the temperature 24/7 is both impractical and unreliable.
A remote monitoring system can help venues keep food safe from spoilage. It also saves time, money and paperwork, whilst eliminating any human error and introduces traceability and accountability.
When integrated with a digital food safety and health & safety app, such as Alert65, a remote monitoring system provides 24/7 protection and an audit trail documenting food storage at proper temperatures. And with rising business costs, these devices are both inexpensive and easy to install and maintain.
At Food Alert, we offer around the clock food storage temperature monitoring, using the latest wireless technology from KoolZone.
This solution seamlessly connects with our digital safety management software, Alert65, which can be accessed from any location at any time.
The temperature monitoring technology uses smart sensors, which consistently monitor fridges and freezers and sends real-time alerts when an asset goes out of correct temperature range.
Making sure your supply chain meets acceptable standards
Reviewing menus, ingredients and suppliers are also key to sustainable operations and reducing food waste.  For example, using locally sourced food with low air miles, packaging is recyclable and use of plastics are kept to a minimum, can have a huge impact on a business's carbon footprint. Rich Pirog of the Leopold Center for Sustainable Agriculture reports that the average fresh food item travels 1,500 miles to arrive on our dinner table. That's a pretty large carbon footprint to leave for a bulb of garlic!
Also, by ensuring suppliers are up to scratch and meeting acceptable standards of food safety and hygiene is a key prerequisite of any food management system.  Through Food Alert's Supply Chain Assurance service, our specialist team works with clients and their suppliers to make sure the highest possible food safety standards are being maintained, offering both reputational protection and reducing avoidable food waste.
This is supported by Alert65 which offers a complete supplier approval and management system, with a dashboard overview, regular summary reports and the ability to track expiry dates.
Making the switch to digital compliance
Making the switch to Alert65 will allow you to reduce your food waste and do your bit for the planet.
And it couldn't be easier! We will have your back every step of the way as we manage the onboarding for you, taking the hassle out of the process. Plus, you pay nothing for the first three months.
If you'd like to find out more, simply give us a call in 020 7244 1900 and our team will be happy to discuss your compliance needs. Or get in touch with us online and we'll call you back at a time that suits you.