Reports that demand for table bookings are sky high, is great news indeed for pubs and restaurants across the UK.
Although the debate around substantial meals is no longer relevant, there is a pressing need to ensure food safety is top of the agenda before outside service resumes on 12th April.
There will be many businesses who will have continued to operate by switching to takeaway operations, meaning they are more prepared than others where kitchen may have been dormant for several months and staff furloughed.
In all cases, however, now is the time for venues to make sure they are ready and prepared for service.  So, what steps should you be taking to make sure your food safety is up to standard?
1. Back to Basics
Before taking a step forward, you should take a step back and make sure basic standards are in place:
Are your premises and equipment clean? There is no reason or excuse why any food business should reopen dirty. This means a full deep clean, starting with the best intentions – as you mean to go on.
It is a good idea to have the right chemicals – don't forget COSHH – and equipment for cleaning, making it easier and safer to perform.
Check fridge door seals and walk-fridges for mould spots.
Also, pull out and clean behind equipment such as fridges and cookers, which also gives the chance to check for the next consideration – pests!
FOOD ALERT'S CLIENT SERVICES DIRECTOR, JOHN HASWELL SAYS: It's really important to do a detailed check and clean of all equipment and surfaces, not just from a hygiene perspective, but it will also give teams a big lift and leave them more inclined to maintain those starting standards. 
2. Pest Control
Uninhabited spaces can be a magnet for pests.  It is advisable, therefore, to inspect your premises for pest activity.  The last story anyone wants in April is a customer complaint regarding pest activity or a visit from the local authority identifying something which could have been addressed before opening.
Simple steps to take include:
Carry out effective cleaning (as above).
Move equipment and check floor/wall junctions for signs of droppings and smears.
Check food stores for signs of damage/spills.
If you find a problem now, you have time to address any issues. You should also consider the following:
Remove all signs of pests and record and share the problem with your pest contractor.
Monitor the areas where problems were found so you can check these areas regularly.
Remove and discard any damaged stock.
Place new stock in pest-proof containers.
Proof any holes of gaps where pests may be coming into the premises.
FOOD ALERT'S CLIENT SERVICES DIRECTOR, JOHN HASWELL SAYS: It is a good idea to record any actions taken to show you are acting responsibly. Making a record of what was done and when enables you to demonstrate you have taken all reasonable precautions.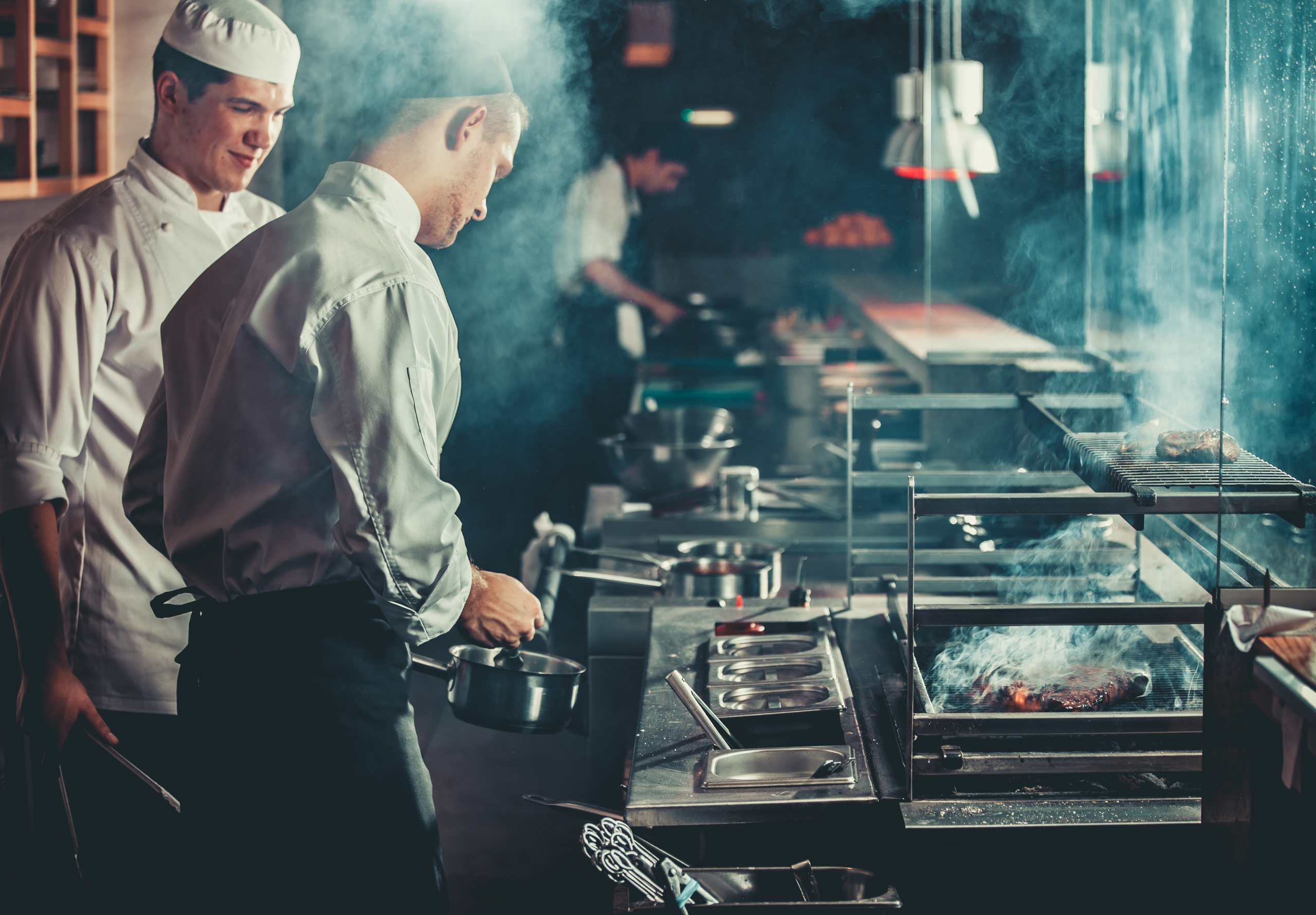 3. Records & Due Diligence
Carrying out cleaning and pest control measures is all well and good, but it's vital these activities are tested and recorded at critical control points to prove your food is safe. Before you reopen make sure the following are in place:
Systems to record checks on deliveries, refrigeration temperatures, and hot and cold food temperatures, are in place and ready to use.
Consider switching to digital compliance software, such as Food Alert's online Alert65 system, so you can record due diligence checks digitally without the need for printing.
For print based systems, make sure printers have ink and print your records now to be sure they are available to complete when you open.
Other documents you might want to check at the same time as printing forms are menus and allergen details for customers.
FOOD ALERT'S CLIENT SERVICES DIRECTOR, JOHN HASWELL SAYS: When you reopen you don't want to be spending the majority of your time on compliance paperwork but focusing on your customers and delivering a fantastic experience.  That's where making the switch to digital offers a huge advantage in terms of freeing up time and also saving mountains of paperwork and trees!
4. Allergen Management
With all the focus (rightly) on COVID-19, and controls to prevent the spread of infection, it can easily be forgotten that allergens, which itself is a potentially fatal topic, were high on everyone's list of priorities.
This year will see further legislation to implement Natasha's Law which relates to the labelling of prepacked foods, but there will be increased risks to customers with allergens if allergen management isn't reviewed in advance of reopening in April.  Use this checklist to establish if you have the right measures in place:
Allergen review: Have you reviewed your allergen details in line with any changes to suppliers, ingredients, or indeed dishes on the menus?
Staff Training: Are all staff up to date with basic allergen training, do you have a written procedure and are staff aware of it?
Pre-purchase: Have allergen containing foods been reduced as far as possible and are you confident your suppliers are reliable and will notify you of product ingredient / allergen changes?
Receipt of Foods: Do you have the correct checks in place?
Storage: Are storage conditions and processes suitable to ensure product identity and prevent cross contamination?
Food Preparation: Do you have a designated area for allergen free preparation and is it 1 metre from other foods? Are your staff briefed to wash hands after working with major allergens?
Cooking of Foods: Are cooking conditions suitable to ensure product identity and prevent cross contamination? For example, covered/ stored below non allergen containing foods and probe thermometer, stirring spoons etc are washed before use.
Allergen Labelling/Signposting: Are allergens clearly signposted on your menu [both in venue and online] and is the information updated every time the menu or an ingredient is changed?
Dish Identity: Is the allergen free dish clearly identifiable for staff to deliver to the customer – whether in the venue, click & collect, take-away or delivery?
Hygiene and Cleaning: Is allergen control considered in your cleaning schedule – including single use wiping cloths and table/chair prepared for an allergic customer [where possible]?
FOOD ALERT'S CLIENT SERVICES DIRECTOR, JOHN HASWELL SAYS: Now is the ideal time to prepare your allergen details in line with the menu offered to outside diners. Make sure any older dishes are going to be prepared using the same ingredients from the same suppliers, and details of allergens are available for any new dishes.
5. Team Training
Training, and/or instruction, and/or supervision is a minimum legal requirement for all workers handling and preparing food and drinks.  Although many returning staff will have undertaken training previously, it is vital they are given a refresher when it comes to food hygiene, allergens, cleaning and the importance of recording checks; and this is without considering how to act and work safely!
As minimum training and instruction should include:
Food hygiene and health and safety using your food safety policies, plus reviewing controls in risk assessments
HACCP
Allergen protocols
FOOD ALERT'S CLIENT SERVICES DIRECTOR, JOHN HASWELL SAYS: Keeping a record of instructions, training, and details of how teams who are new will be supervised will enable business owners to show they have taken appropriate steps to keep their teams and customers safe. Whilst businesses can use paper sign-off records as evidence, there is a learning management system on Alert65 which can be used to record and track training.
If you'd like to prepare your staff for reopening, we are running a remote Level 3 Food Safety courses. You can register here or email training@foodalert.com.
Our team of Hygiene and Health & Safety experts has been helping businesses throughout the pandemic.  We understand there is so much to think about when it comes to being Covid safe and fully compliant, but you don't have to do it alone. If you'd like the support of our expert team, simply give us a call on 020 7244 1900 or get in touch with us online and we'll call you back at a time that suits you.