We have recently noticed an increase in the number of Environmental Health Officers checking to make sure that the public has been informed of the presence of GM ingredients in foods served, or the foods which have been prepared using GM frying oil.
Further information on the labelling of GM foods and examples of the types of foods that can be genetically modified can be found at https://www.food.gov.uk/science/novel/gm/gm-labelling.
If you sell foods with GM ingredients or food fried in GM oil you must make sure your clients are aware of its presence/use. To ensure this occurs, please follow the following steps.
Check the labels on all food products used, for a GM declaration (an example of one is shown below):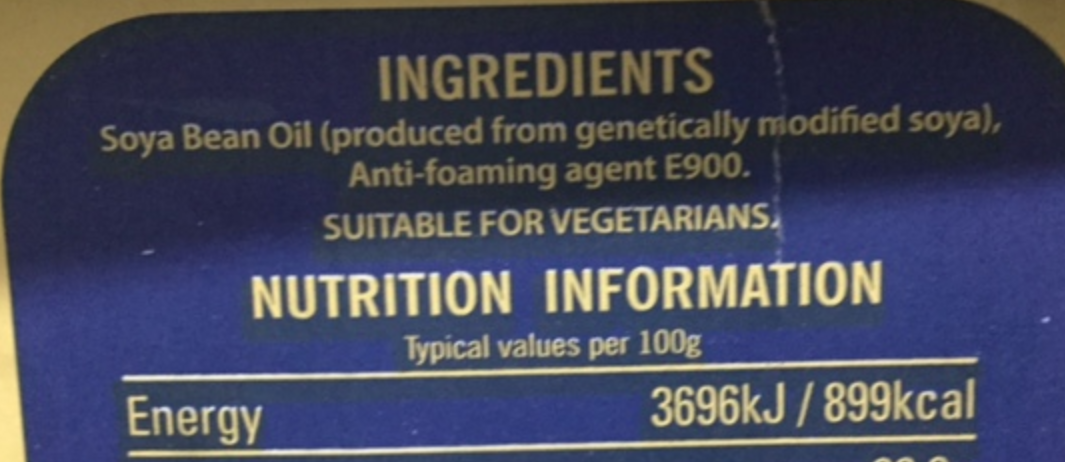 If present we recommend you change to a non GM alternative.
If you are unable to substitute the GM products, you will have to declare their use on the products label, your menu, or on a notice in a prominent position which everybody can see.
The notification must either detail the foods which contain GM ingredients or have been fried in GM oil, or request the guest to ask a member of staff for further information.
It is good practice to have the information regarding the presence of GM ingredients or frying in GM oil, written down, so accurate information can be given to the member of the public.