With just a month to go before hospitality can start opening up again  on the 12th April – initially outdoors – there is still a need for venues to prepare their inside space too.
Even though customers will be eating and drinking outside, they will need to step inside to access facilities, such as toilets. And managing the safety of staff is a priority too.
So, what do you need to do to make sure your venue is Covid safe not only on the outside but the inside too?
1. Safe Access and Exit
For many premises, access to the garden or terrace area will only be accessible through the front doors and in a few cases, via stairs or lifts to upper floor terracing.
In these circumstances a business should consider the following:
Businesses will need to continue to obtain customer details using Track and Trace and display the NHS QR code posters at all entrances. Customers must either use the code or leave their contact details, before being allowed access to outside areas.
In cases where direct access to the outside space is possible via a path or car park, then operators must ensure the QR codes are scanned as part of your customer meet-and-greet.
FOOD ALERT'S CLIENT SERVICES DIRECTOR, JOHN HASWELL SAYS: It's important to remember that in order to be compliant, customers must provide their details, so operators must have the correct systems in place to ensure they login before they sit down.
2. Moving around and accessing toilet facilities:
Customers will need to be offered access to toilets and baby changing facilities. Initially, customers are required to wear facemasks when not seated.
Displaying signs advising customers of the rules is a great idea. Also, clearly signposting the location of the toilets to customers seated outside is highly recommended.
It's important to plan how customers will be required to queue when toilets are in use.
Where possible, also plan for a route going-to and exiting-from the toilets. Make sure that routes are correctly signed and doors are opened to remove as many touch surfaces as possible.
Hand sanitiser should also be provided to customers on the route to the toilets and on the way out.
FOOD ALERT'S CLIENT SERVICES DIRECTOR, JOHN HASWELL SAYS: The signs are that when hospitality opens up on 12th April pub gardens up and down the country are going to be at maximum capacity, so thinking about how you are going to manage the flow of people is important. We understand that it's not possible for every venue to have separate entry and exit routes to the toilets but considering how customers can queue safely and avoid standing close to tables where customers are drinking or eating is key.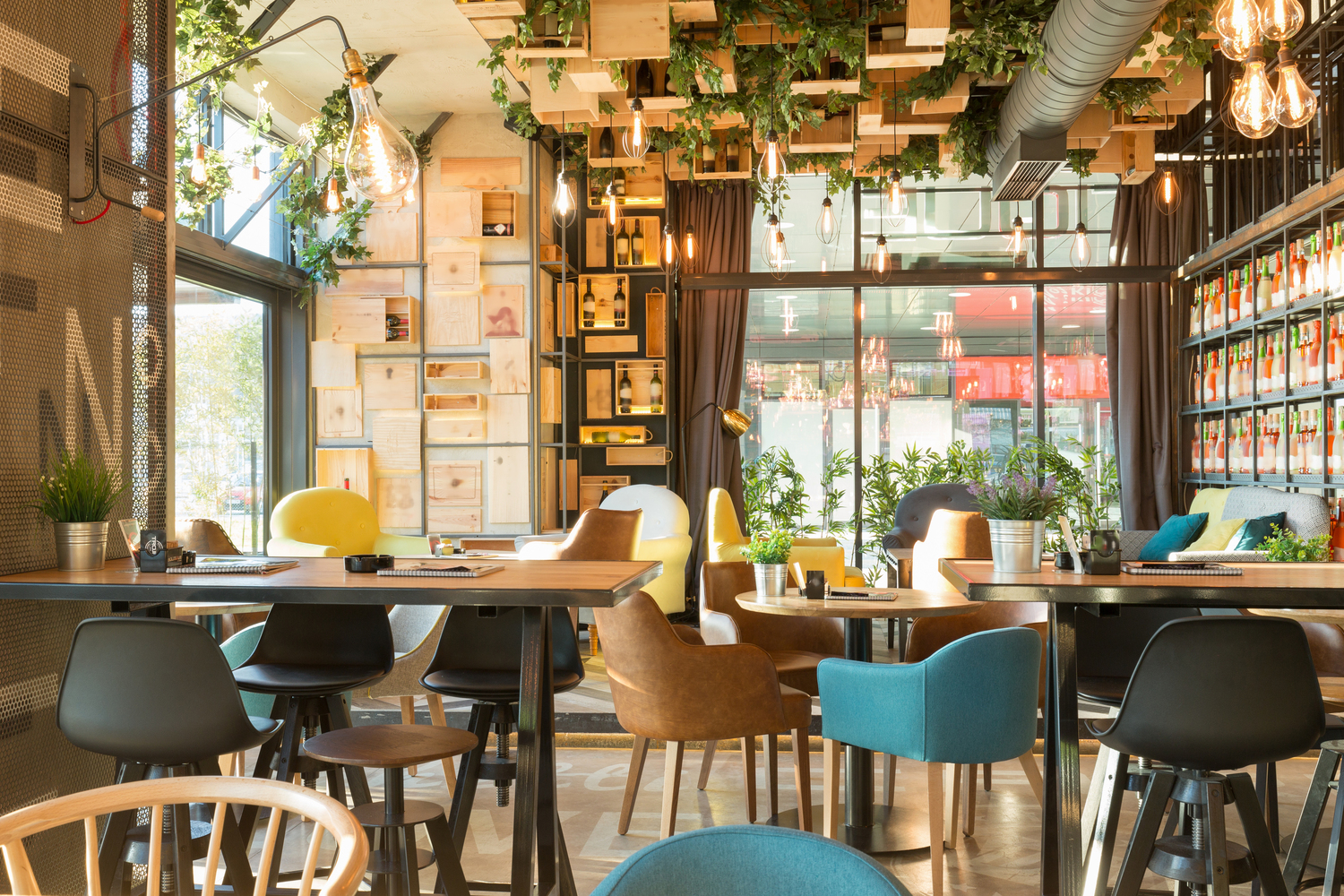 3. Ventilation
There has been a lot of publicity in recent months around the importance of ventilation of indoor spaces and how this can reduce the risk of contracting COVID-19. We recommend businesses consider the following:
Keep doors open – this will not only allow for air to move through a building and disperse possible virus particles but will also give customers and employees reassurance that all is being done to keep them safe. Although fire exit doors should remain as such!
Review the performance of any extraction fans inside toilet facilities to make sure they are working to permit air movement.
Opening windows is another way in which to improve ventilation.
Look Up and Down
Before opening, we recommend reviewing the routes customers and teams will be using to enter and leave by looking at them up and down.
Look-up to make sure that all lighting is working. Now would be a great time to replace any bulbs and repair lights if broken so that the routes are well lit.
Look-down and make sure there is nothing that might cause customers to trip. Any lifting carpeting should be firmly secured down, and routes should be cleared of as many obstacles as possible.
4. Staff Safety
The safety of staff returning to work to make reopening happen is an important consideration. There is a need to make sure that workplaces and the equipment provided to prepare food and drinks are safe. Delaying these checks could hinder reopening plans and more seriously could result in equipment failing, which could present a risk of harm to staff using it.  Make sure you check the following:
Confirm any kitchen equipment is in good condition and can be turned on and off safely should be a priority before staff return to work.
Some equipment may require maintenance and servicing, so use this time before reopening to check what is required and to plan for these inspections and testing to be carried out.
FOOD ALERT'S CLIENT SERVICES DIRECTOR, JOHN HASWELL SAYS: Making sure all your safety certifications and checks are up to date is key before you open, as once the customers start flooding back you aren't going to have time.  Keeping a digital record is helpful, so that you have everything you need in a central location.
Staff Knowledge & Training
Teams are going to require training to keep their knowledge up to date. In most cases, furloughed staff returning to work will have been trained in the past, but they're likely to need a refresh on how things work, and most importantly, how things work safely.
Training will be essential for new staff and should be considered well in advance of opening.
FOOD ALERT'S CLIENT SERVICES DIRECTOR, JOHN HASWELL SAYS: It's down to you and your teams to demonstrate your business is complying with the government's COVID-19 regulations, so training and keeping records is highly advisable.   
If you'd like to prepare your staff for opening, we are running a remote Level 3 Food Safety course in April.  You can register here or email training@foodalert.com.
Our team of Hygiene and Health & Safety experts has been helping businesses throughout the pandemic.  We understand there is so much to think about when it comes to being Covid safe and fully compliant, but you don't have to do it alone. If you'd like the support of our expert team, simply give us a call on 020 7244 1900 or get in touch with us online and we'll call you back at a time that suits you.