Christmas is the time for giving. But how do you make sure you give joy to your customers and not an unwanted surprise, such as food poisoning or a foreign body found in food?
Complaints for both these things have a habit of increasing during the festive period. At Food Alert we tend to see as much as a 50% increase in the number of food complaints received during December compared to those handled during an average month.
There are several reasons for this, including the onboarding of temporary staff, catering for larger numbers and larger parties and some traditional Christmas ingredients, which are high risk ingredients. For example, turkey, crustaceans (such as prawns, mussels and oysters), pâté and soft cheeses.
General tips for managing festive staff
In our experience, keeping it simple and having a clear plan in place are key.
Training. At this time of year, and with the current staffing crisis you may not have the time to train temporary staff to the same high levels as your permanent team, however, you must make sure that you cover all the key basics: good personal hygiene, temperature control, allergen control and sickness reporting procedures. The Food Alert Basic Induction training would be ideal to give to all team members to read and sign that they understand and you should keep records of the training provided. Online training is also worth considering as you can give this to new members to complete in their own time. One of the benefits of online training is that it can link in with Alert65, meaning that you can easily check whether it has been completed satisfactorily.
Supervision. During busy periods, such as Christmas, it's too easy to expect your temporary staff to hit the ground running. From the temporary employees' perspective, it's so much harder to ask questions when the venue is really busy. Therefore, proper supervision is key. One way to ensure that new and temporary staff always have someone to ask is to buddy them up with a more experienced team member and ensure regular short catchups with supervisors. New team members should be given lower risk duties initially that are easier to supervise.
Keep it simple. Communication is vital and it's likely that some temporary staff will have English as their second language. Consider how you present your food hygiene and health & safety to make them as easy as possible to understand. Using graphics instead of words and/or buddying up with a member of staff who speaks the same language are simple, but great ways of overcoming the language hurdle.
Keep it healthy. COVID-19 is still very much a cause for concern in addition to coughs, colds and sickness bugs, which are also commonplace over the winter months. Your teams must know the protocols when it comes to COVID, vomiting bugs and personal hygiene. You must ensure that all team members are aware of what to do if they are ill for example following the 48 hour rule and having training on any COVID-19 protocols that you have in place.
Be allergy aware. Temporary staff need to be clearly briefed on your allergen procedures, but it is advisable that they are not given the responsibility to provide allergen information. Appointing 'allergen champions' within your team is recommended and this people should be responsible for allergen procedures and communication. That way any temporary or new staff will know who to turn to if asked about allergens. Up to date allergy matrices including any new Christmas menu items must be available. Don't forget any special Christmas cocktails also need this information too.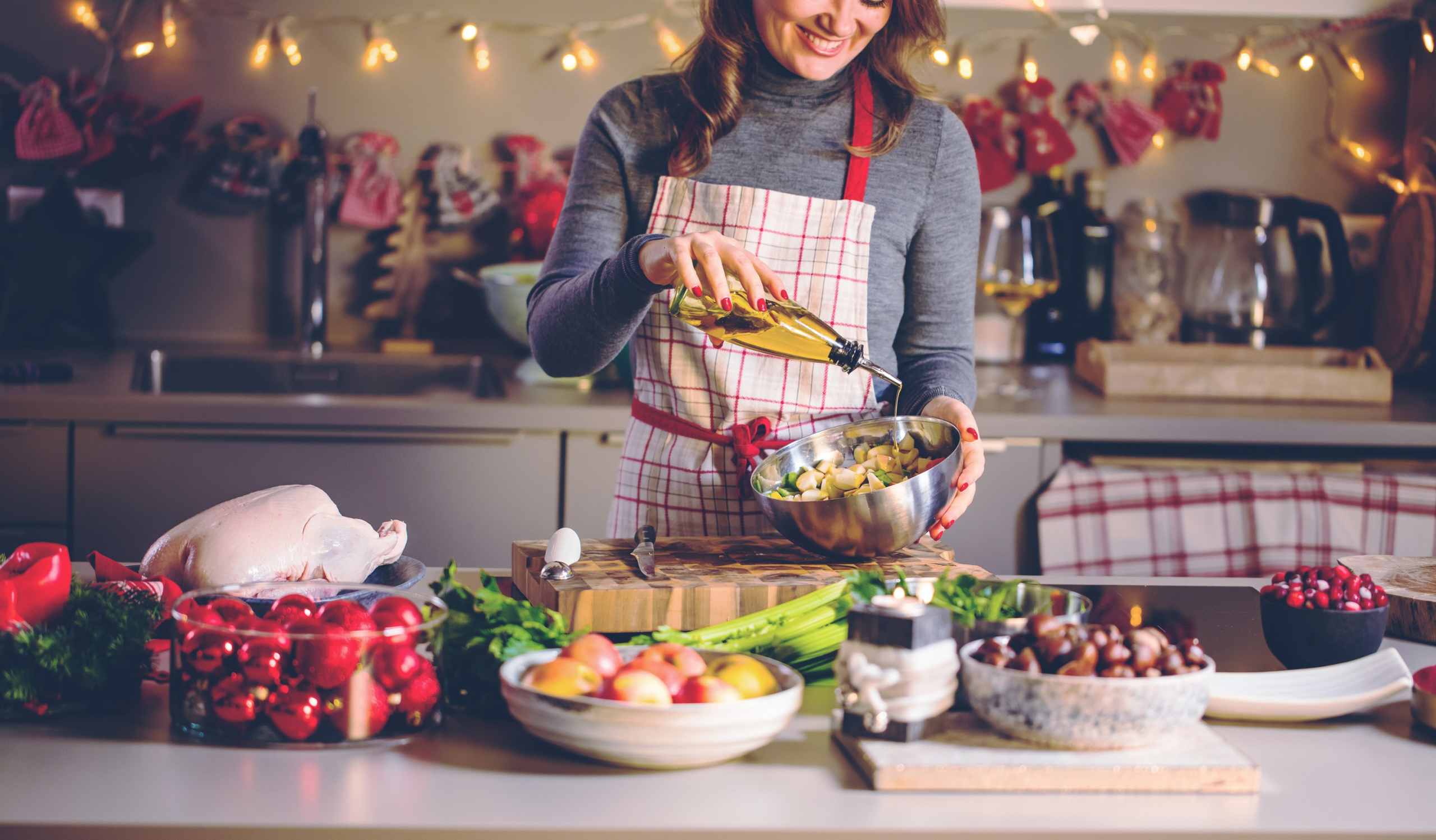 General tips to prevent Christmas food poisoning
Emphasise good personal hygiene, thorough hand washing and the use of clean utensils.
Good temperature control throughout the food chain is a must – keep cold food cold below 5- 8°C. Also, ensure that you thaw foods frozen foods such as meat thoroughly in the refrigerator before use
cook meat and high risk foods to above 75°C or equivalent and keep hot foods hot above 63°C.
Ensure that foods are used within their use by dates and carry out regular checks using a first in first out approach.
Keep foods covered and store and prepare ready to eat foods separately from raw meats and unwashed produce.
Turkey – dos and don'ts
 Do not wash your turkey (or any poultry as washing can spread bacteria onto hands, worktops, sinks, dishes and utensils.
 If you are using a frozen turkey, make sure you defrost it thoroughly in the fridge. This process can take up to 48 hours or more if it is a large turkey (allow around 10-12 hours per kg).
 Beware of cross contamination – place your turkey at the bottom of your fridge to ensure that no blood or liquid from the turkey contaminates other foods.
 It is safer to cook stuffing separately rather than inside the turkey as it will take longer to cook and may result in undercooking of the turkey.
 Where possible cook the turkey for immediate use but where you are preparing in advance and cooling the turkey you must do this safely. Using a blast chiller is best but if you do not have this you should use active cooling such as portioning the turkey to cool quickly, using ice baths, moving to a cooler place in the kitchen and spreading food out.
How Food Alert can help
From consultancy advice and audits of your processes to training and integrated food safety and health & safety compliance software, we're here to help you deliver a Christmas cracker to remember – for all the right reasons!
If you'd like the backing of our expert team, simply give us a call in 020 7244 1900 and our team will be happy to discuss your compliance needs. Or get in touch with us online here and we'll call you back at a time that suits you.