Many hospitality professionals are reviewing their workplace culture with a view to improving it.
What is the likelihood of your staff delivering your company vision?
When hospitality companies focus on constantly improving their approach to workplace culture and their people, the results regarding retention rates and attitudes are extremely positive. This is very powerful as many employees work directly with customers. However, although a happy workforce will contribute towards retention rates and loyalty it is also the opportunity to develop skills and improve career prospects that makes the difference. As quoted by Richard Branson: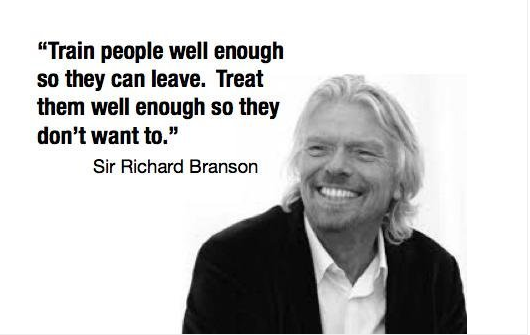 The 'Investors in People' recognition scheme has been very popular, providing benchmarks and standards for organisations to work towards.
It is understandable that for those with a high staff turnover rate there can be a feeling of frustration and waste of money and resources when staff are trained and then leave but what about the impact on your business if you don't train them and they stay?
Food Alert has a new range of 'Skills Solutions' courses that are designed to support and develop individuals and teams within your organisation.
To find out more about the new suite of training courses, please visit: https://www.foodalert.com/training-e-learning/training