In the past year, finding good reasons to celebrate has been a challenge, just like 2020 itself. The hospitality industry has particularly felt the impact of the pandemic and it's no secret that it hasn't been an easy year for us at Food Alert either; advising our clients on how best to adapt and comply with evolving new legislation and restrictions has been challenging.
Looking on the bright side, there's much to be thankful for. The way our team has rallied together to help each other, the relationship with our clients and Food Alert's ability to cope with the COVID-19 fallout has been outstanding.
At Food Alert, we're extremely proud to be working with so many incredibly talented women who are instrumental in the operation and the success of our company. To support this year's International Women's Day campaign, we'd like to champion their achievements and share some of their inspirational stories.
Join us in applauding and celebrating the hard work and great accomplishments of Julia Wilson, Payal Gorasia and Yaz Ozcan.
Julia Wilson, Technical Director.
Julia started working at Food Alert at the beginning of March 2020, originally to manage the technical team and review and maintain technical policies and position documentation for the business. Not long after, a global pandemic hit us, and the world shut down. She was one of the few employees not to be furloughed and, due to her background in Environmental Health, she quickly became the lead expert on Covid-19 for us, working around the clock to gather the most updated and accurate information on the virus.
She explains: "The first lockdown was very challenging because we were dealing with something not only new to our clients and to us, but new to the world. We were trying to become experts in a subject for which we weren't getting much more information ahead of anybody else".
Julia read every Coronavirus publication possible and joined countless webinars so she could learn along the way and share that information with our Food Alert colleagues and clients. "I was hosting webinars with clients to share the best practices around COVID-19 while being only one step ahead of them". But we know that small step in front was worth its weight in gold to our clients.
We're very proud of COVID Julia, which is now her nickname amongst her colleagues and we  can't thank her enough for the hard work she's carried out.
Payal Gorasia, Senior Account Manager.
Payal joined the company almost seven years ago as a graduate consultant and trained her way up to senior account management. She's recently started to deal with the hotel client sector to boost her technical knowledge and keep growing within the company.
Payal is thankful to Food Alert for helping her to achieve and maintain a healthy work-life balance. In fact, she explains: "It's one of the reasons I've been in the company for so long; I don't think I'd have that elsewhere.
The opportunity to grow and broaden my knowledge and skills within Food Alert and climb the career ladder has been most rewarding. The fact I'm a woman is no barrier to success, and I'm surrounded by incredible female colleagues and clients who inspire me to push my career goals every day."
Yaz Ozcan, Planning Manager.
A can-do, go-getter and capable of facing tasks within a pressurised environment. After being furloughed for two months last year, Yaz went back to work in June when the COVID-19 certification audits were in full swing; most of these were carried out remotely, meaning that Yaz had to fully adapt to new systems and procedures. She didn't mind rolling her sleeves up and dealt with the admin enquiries as well as some duties from the training and finance departments. As much as Yaz enjoys a challenge, she says that period was the toughest one she'd faced in her career, feeling the pressure of working remotely while taking care of her 2- year-old daughter and still giving 100% to both.
Yaz explained: "It was an unsettling time as nobody knew how the pandemic was going to play out and whether the clients were going to come back.
It was extremely challenging, but the fact that I accomplished all tasks was very motivating and I'll always treasure the memories of this unique moment in time".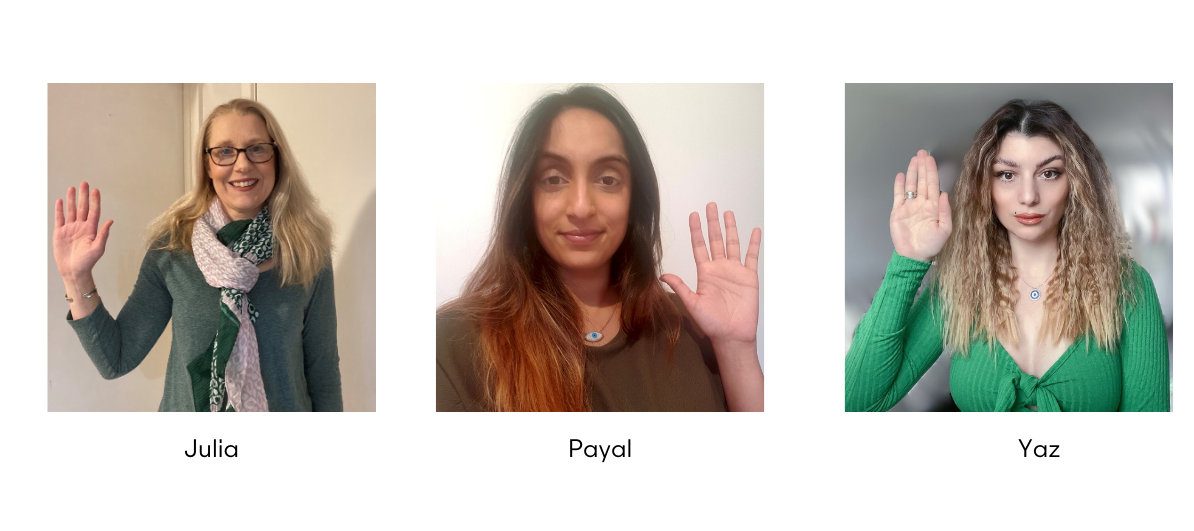 These are just some of the amazing women who go above and beyond to make sure Food Alert continues to support the hospitality industry during these unprecedented times. Without all of you, we could not do what we do, especially after one of the toughest years we've faced as a company. Collectively, we hope we can all contribute to International Women's Day by celebrating women's achievements and supporting a gender equal world.