Campylobacter has been responsible for around 280,000 cases of food poisoning each year, negatively impacting public health, whilst also adversely affecting brand reputation and product integrity. Reducing levels of c+Campylobacter in raw chicken is therefore vital for food safety.
The Food Standards Agency (FSA) has therefore worked in partnership with retailers, manufacturers and Defra, as part of a Joint Working Group on Campylobacter, to identify and implement interventions that will reduce the disease. This campaign is having good results and latest figures have shown a decline in cases of Campylobacter.
Recent figures, provided by surveillance bodies from across the UK, reveal that there was a 17% decline in the number of laboratory reports of human cases of Campylobacter in 2016. 'This meets our aim agreed by our Board, to reduce the number of people getting ill from the food poisoning bug by this amount' has declared the FSA.
In addition a retail survey, from August to December 2016, published by the FSA also states that levels of Campylobacter in fresh shop-bought whole raw chickens continue to decline. The new data indicates 7% of chickens tested positive for the highest level of contamination, down from 12% for the same period in 2015 and 20% in 2014.
By working with major retailers and raising consumer awareness, the FSA is now successfully reducing the number of people who become ill from Campylobacter. This is not only having a positive impact on public health, but is also estimated to save the economy over £13 million in terms of fewer days off work and NHS costs.
Play your part in reducing the levels of Campylobacter contamination by following a few good kitchen practices.
Find out more about this and download full reports from the FSA here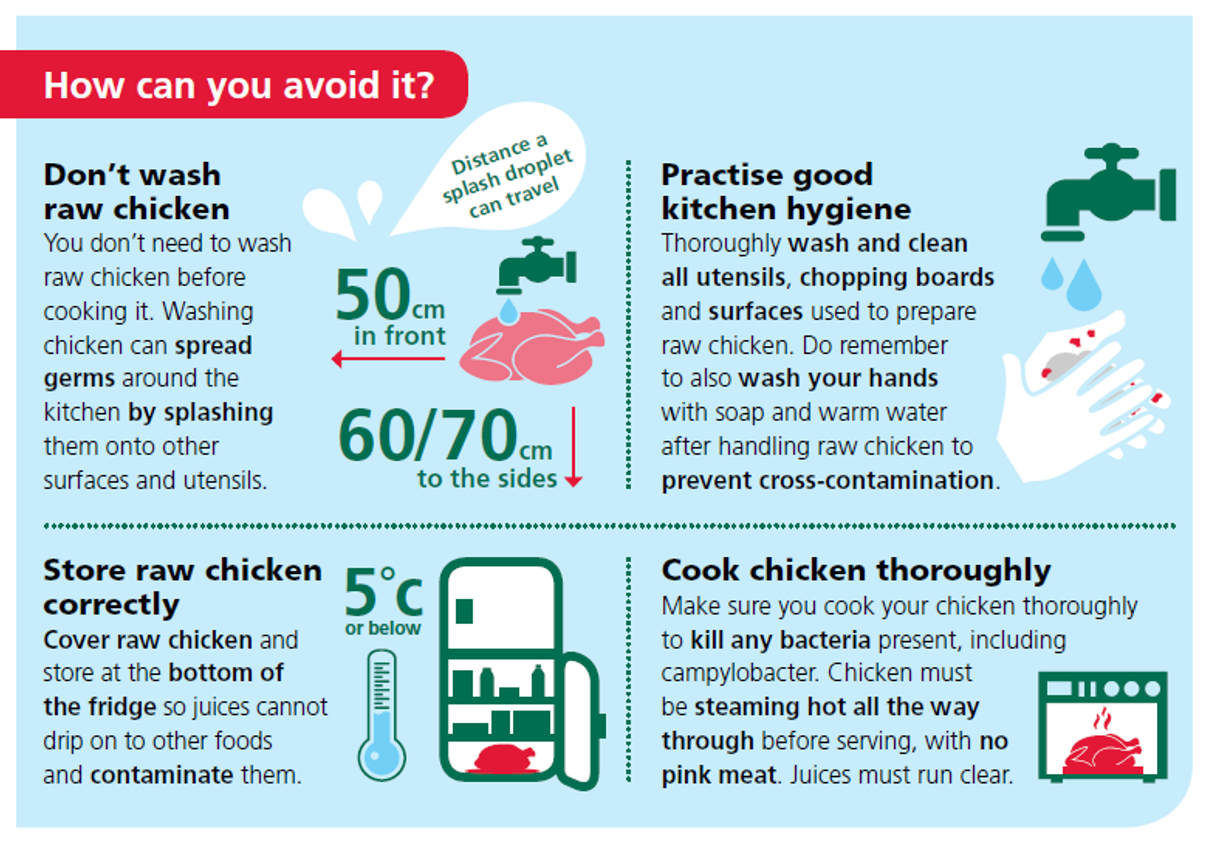 The information contained in this article has been created for marketing purposes and is not official guidance and should not be used as a substitute for official food safety, health & safety nor fire safety advice.
Food Alert take no responsibility if the information in the article is used to form part of a safety management system or used to form part of any legal or regulatory compliance for your business. For official guidance and to engage with Food Alert services please do call our team on 020 7244 1900 or email enquiries@foodalert.com