A great hospitality business needs a great team. So, how do you keep hold of great talent in an industry renowned for staff turnover? The answer is investing in them with great training that boosts their skills and furthers their career.
Make keeping on top of your people's training progress a breeze with Alert65's Digital Training Management module. Manage and track your team's training needs from one, digital location, as well as booking courses, get reminders and report on progress.
A streamline solution that integrates with all major digital HR platforms

Track employee progress and compliance and report on your team's development

Schedule training reminders by employee and book both classroom and elearning courses from within the platform
Desktop & App Solution
Suitable for all hospitality business types, sizes and budgets. 
Transform your business with smart technology that centralises and streamlines your everyday compliance.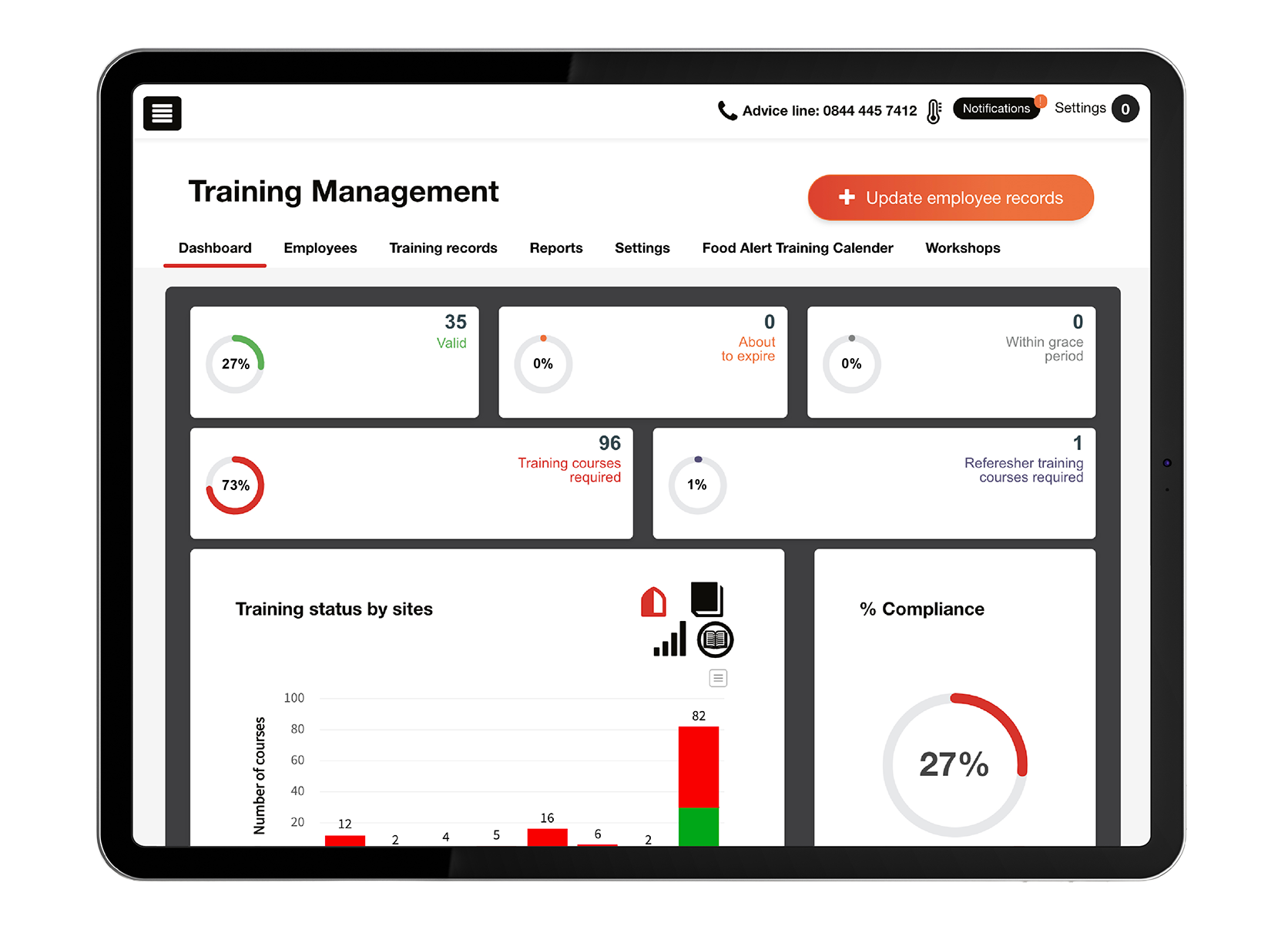 Pop your details in the form below to access your download
Discover how we can help your business
How does Digital Training Management work?
Create training journeys
Define training needs by position, so you and your team know exactly what's needed for their role.

View training history
Filter by employee or site to find out what training has been completed and what's outstanding.
Easily track progress
View completed training and identify any training gaps that need to be addressed in the business.
Automatic reminders
If any training is pending or overdue, you get an automatic reminder so you and your team never have to miss an essential training deadline.
Seamless reporting
Generate detailed training reports by employee, course or location for the perfect top-down view.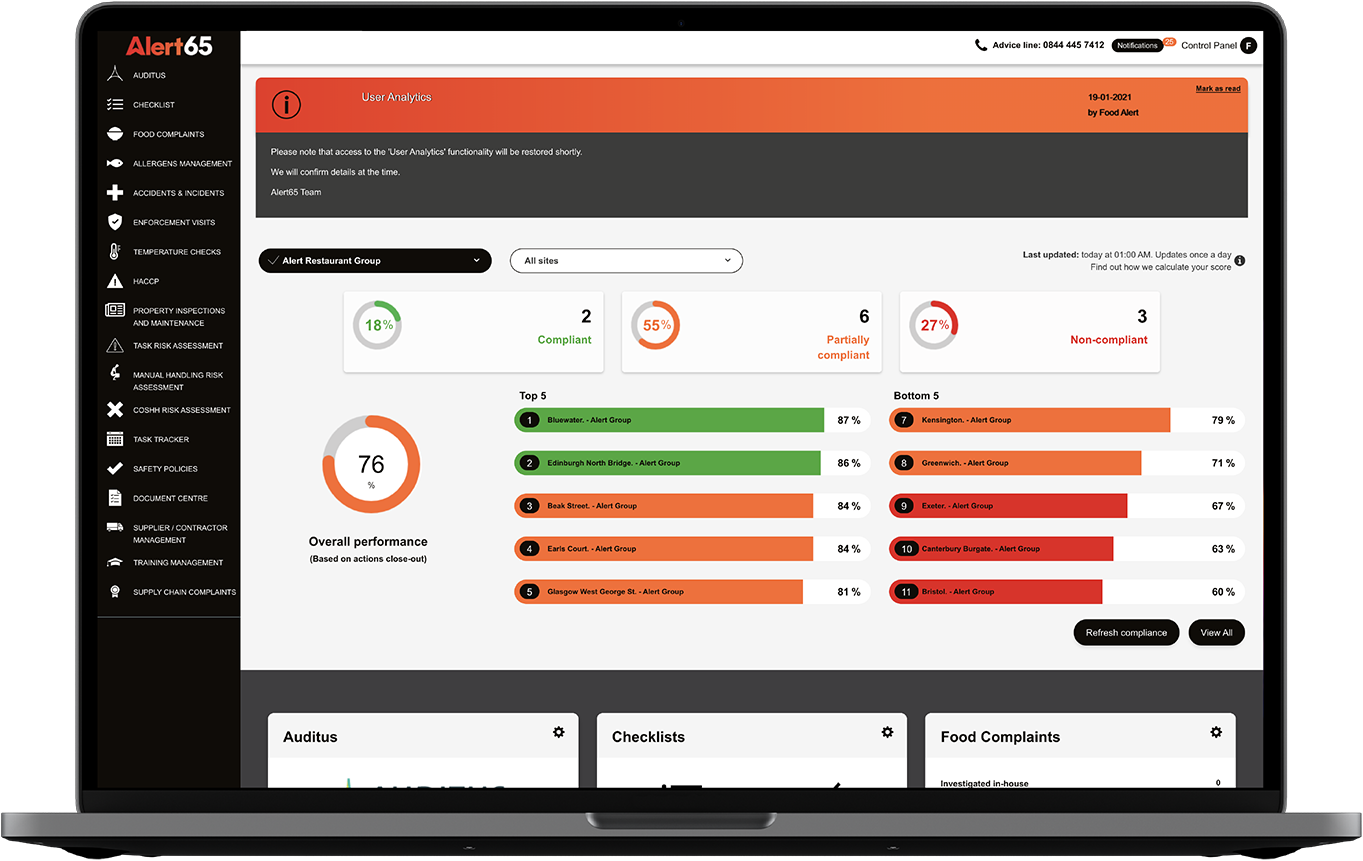 Software built to meet your business' demands
User-​friendly navigation
We've designed Alert65 to be as intuitive and easy-to-navigate as possible. Get your compliance in order in just a few simple clicks.
Customised to your needs
Alert65 can be customised to match your exact requirements, so the way you work doesn't need to change to suit the software – it's flexible to suit you, as standard.
Enhanced reporting
Generate your own custom reports and get the views of your business you need. The enhanced reporting features include a report scheduler and a customisable reporting dashboard.
Take a look at our other solutions
We know that no two hospitality businesses are the same. Alert65 can be built to suit the unique specifications of your business, so why not browse what other software solutions we have available to help boost your business.
Brands We Protect
Helping over 6,000 hospitality businesses take care of their food safety and health & safety compliance. From local cafés and bars to national and global restaurant and hotel chains, Food Alert is the hospitality industry's trusted partner of choice.