Identify issues as soon as they arise, manage and distribute tasks anywhere (from any device) and get everyone singing from the same hymn sheet with our digital checklists. It's the best way to stay compliant, give your business complete visibility on critical tasks and help raise safety standards.
Our Checklist solution lets you create and manage checklists that are bespoke to your business, so all of your tasks are collected in one place. 
Get access to an unlimited library of checklist templates – or build your own

Get a top-down view of everything in progress with real-time dashboards

Get instant notifications on any tasks going overdue or areas of concern
Say goodbye to unruly paper trails and to-do lists that never seem to end, and find out just how our unique, digital checklist solution can save you time, stress and get your safety standards better than ever.
Desktop & App Solution
Suitable for all hospitality business types, sizes and budgets.
Transform your business with smart technology that centralises and streamlines your everyday compliance.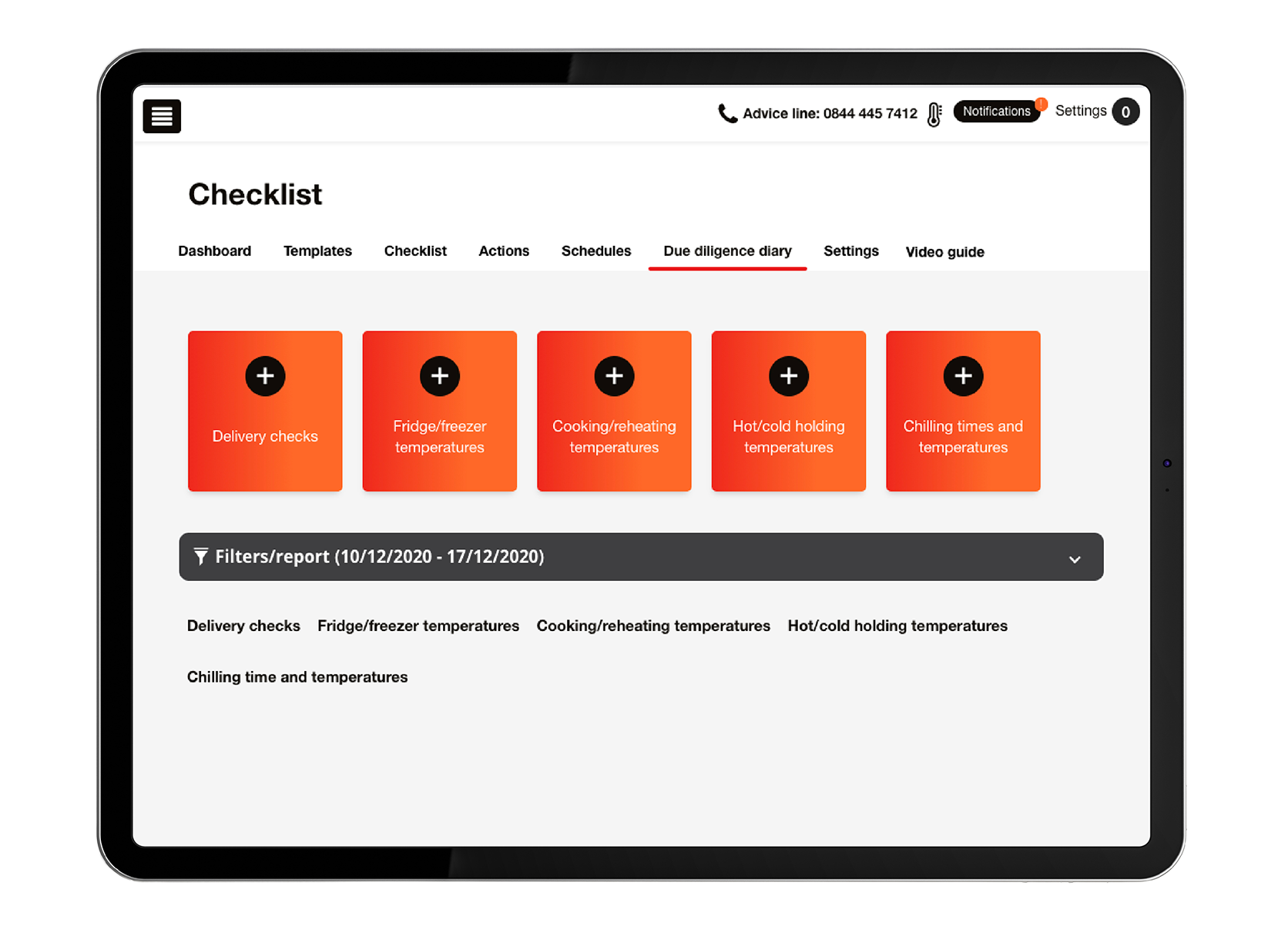 Pop your details in the form below to access your download
Discover how we can help your business
What do Digital Checklists do?
Designed by our hospitality experts, Checklist is for all hospitality business types, regardless of size or budget. It's available on desktop and as an app, so you can see exactly what's going on anytime, anywhere.
Check off your to-do list
Manage all your compliance and operational checks, digitally, in one place.
Schedule key tasks
Allocate checks across different days and locations to make sure nothing gets missed.
Track performance
Track open and completed tasks, as they happen. Track from anywhere as big as by site, down to by user.
Manage actions
Identify any areas of risk and let the person responsible know what they need to do next.
Unlimited uploads
Upload unlimited photos or files as supporting information against any issues or risks.
Real-time reporting
Get real performance and risk insights as they happen, while maintaining a complete digital record.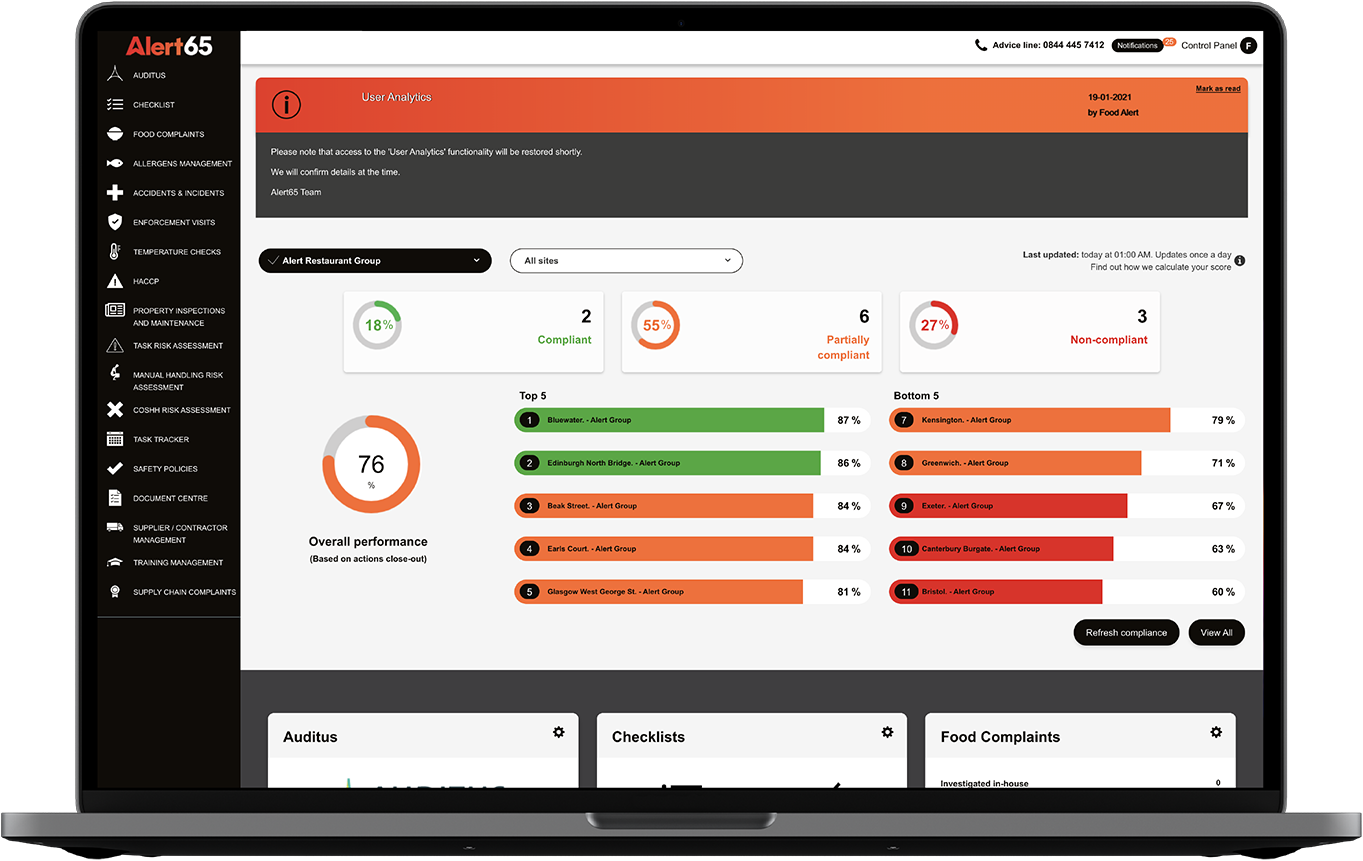 Software built to meet your business' demands
User-​friendly navigation
We've designed Alert65 to be as intuitive and easy-to-navigate as possible. Get your compliance in order in just a few simple clicks.
Customised to your needs
Alert65 can be customised to match your exact requirements, so the way you work doesn't need to change to suit the software – it's flexible to suit you, as standard.
Enhanced reporting
Generate your own custom reports and get the views of your business you need. The enhanced reporting features include a report scheduler and a customisable reporting dashboard.
Take a look at our other solutions
We know that no two hospitality businesses are the same. Alert65 can be built to suit the unique specifications of your business, so why not browse what other software solutions we have available to help boost your business.
Brands We Protect
Helping over 6,000 hospitality businesses take care of their food safety and health & safety compliance. From local cafés and bars to national and global restaurant and hotel chains, Food Alert is the hospitality industry's trusted partner of choice.