As from 1 October the long anticipated change to allergen compliance, known as Natasha's Law, goes live. In preparation, we have hosted a number of webinars on the subject and have pulled together the top 10 burning questions on operators' minds.
But before we address the questions, we thought it would be helpful to start with the definition of what does and doesn't fall within Natasha's Law:
Prepacked for direct sale (PPDS): food which is packaged at the same place it is offered or sold to consumers and is in packaging before it is ordered or selected. It can include food that consumers choose themselves [e.g. from a display unit], as well as products kept behind a counter and some food sold at mobile or temporary outlets
Prepacked food: food packed by one business and supplied to another business is prepacked food and already must have full labelling, including the name of the food and a full ingredients list, with allergenic ingredients emphasised within it along with other legislative requirements.
Non-prepacked food: food that is not in packaging or packaged after being ordered by the customer, such as meals served to a table. These types of non-prepacked food or meals do not require a label with name, ingredients and allergens emphasised.  Allergen information must still be provided, but this can be done through other means, such as the spoken word or highlighted on a menu.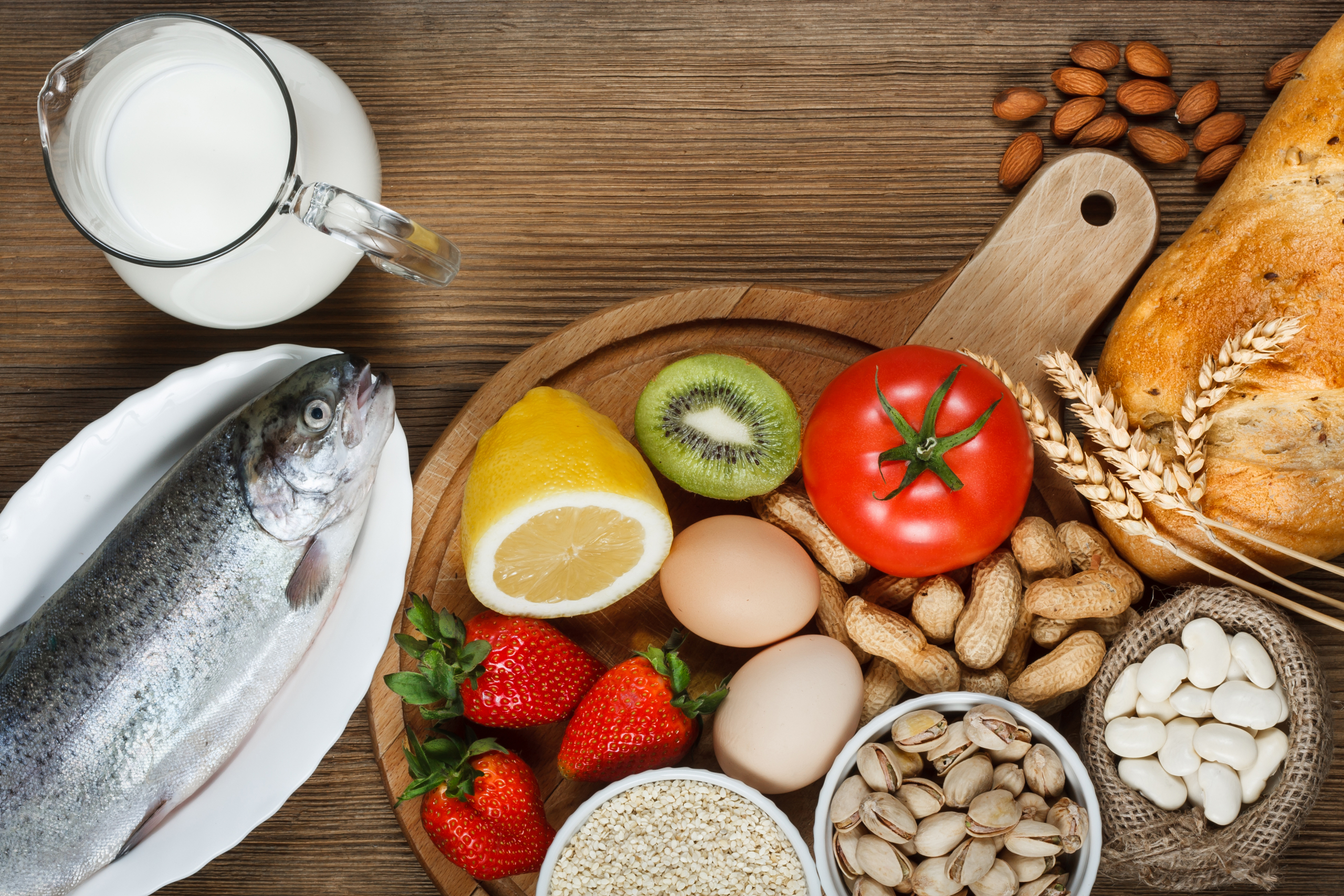 1. When and where does the law come into effect?
1st October 2021 across all four nations – England, Wales, Northern Ireland and Scotland
2. What are the specified allergens?
There are 14 allergens that apply to the legislation:
Crustaceans [eg prawns, lobster, crabs and crayfish]
Egg
Fish
Peanuts
Soybeans
Milk and dairy products, including lactose
Nuts [almond, hazelnut, walnut, cashew, pecan nut, Brazil nut, pistachio and Macadamia / Queensland]
Celery
Mustard
Sesame seeds
Sulphur Dioxide and / or sulphides at concentrations of more than 10mg/kg
Lupin
Molluscs [eg mussels, clams, oysters, scallops, snails and squid]
3. Do hot drinks from a vending machine come under PPDS requirements?
In most cases no, as these drinks are usually prepared and poured into a cup after the customer placed the order and then fits the lid.  However, allergen information will still need to be available for drinks produced by the vending machine such as providing the information on the machines display.
4. How do we classify food that is ordered before packaging, but not by the consumer?
An example of this would be at an event, where the organiser often choses the food option but may not necessarily be the end consumer.
As the food has been pre-ordered, this will be food made to order and therefore not PPDS.  Details of allergens should still be made available to the end consumer, but it's your choice how to display this information.
If however, an individual has given an indication of their dietary requirement in advance but has not ordered a specific food in advance and they are presented with food options that are in packaging on the day, then this is PPDS food.
5. Does hotel room service require PPDS labelling or is it classed as distance selling?
Hotel room service is not classed as distance selling. Where products are packed or boxed in advance of an order, on the same site at which guests are staying, this is still considered PPDS. If they are boxed/packaged after the order is made it would not be PPDS.
6. What are the rules around food labelling for self-service buffets and salad bars?
Multiple foods presented on a platter and covered in cling film prior to self-service is not PPDS as the legislation stipulates PPDS to be 'any single item'.  However, if a single item of food is on a plate and covered in cling film, before being ordered by the customer, this would fall under the new PPDS rules.
Similarly, if salad is packaged before being ordered then it requires a PPDS label. However, if the salad bar is self-service, and the customer plates it or puts it into a box themselves this is non-prepacked food.  Importantly, you still need to provide allergen information, but this can be communicated through a variety of means to suit your business model.
7. Does it matter if the packaged food is given for free or charged?
In short, no! Whether pre-packed food is given away for free or sold, it falls into the category of PPDS and must be labelled as such.
8. Do I need to continue to document allergy information and maintain Allergen Matrices?
Whether or not your food preparation falls within the new rules, having documented allergy information is essential. Not only that, but it's also vital for the accuracy of your PPDS labelling.  You will need to collate allergy information for the ingredients used and record these to cover all your dishes.  Our digital compliance software, Alert65, simplifies this process.  You'll also need to ensure that you have suitable arrangements in place to regularly check the information from suppliers – such as product specifications – and recheck labelling of ingredients on arrival against your documented allergy information to ensure it remains valid.  These documents form part of your due diligence and should be retained in the same way you would keep temperature and cleaning records.
9. Do I need to update the label if customers ask for extra ingredients to be added to the pre-packed food?
In short, no. If you remove PPDS food from its packaging to add extra ingredients at your customer's request, it does not require further ingredient labelling.  However, you still need to provide all allergen information to the customer by giving them back the existing label and providing  allergen information in some form on the additional food you have added.
10. What information needs to be included on a PPDS label?
The label for PPDS food must show:
Name of the food
Name of the food
Ingredient lists, including the emphasis – bold, italics or different colour – of any of the 14 specified allergens
The list must include ingredient subcomponents in full, including branded items and sub recipes
The type of nut and the type of cereal containing gluten must also be specified
With reports of 8 in 10 food businesses still not ready for Natasha's Law, our team of food safety experts are on hand to help you manage the transition and address any questions you may have.
If you'd like the support of our expert team, simply give us a call on 020 7244 1900 or get in touch with us online and we'll call you back at a time that suits you.