What's hot in the culinary world right now? We take a look at the principal food trends of the moment…
1) Plants and veggies take centre stage
Gone are the days when vegetables were an afterthought, ordered as a side dish to accompany the main course. In 2017, more and more chefs are showcasing their 'plant butchery' skills and creating dishes which feature plants, veggies and greens as the focal point.
With a growing interest in sustainable food, plant butchery is a key trend that will continue to evolve over the coming months. Plant-based proteins are expertly used to produce entirely-vegetarian dishes, which have the texture and appearance of meat. Ingredients, such as wheat, mushrooms, peas and beetroot, are cleverly crafted to create innovative dishes which are exceptionally unique, providing an incredible taste sensation.
2) Street food on the rise
The 'street food' revolution continues in 2017 as chefs are being inspired to create an assortment of traditional dishes, which are hugely popular with a growing number of consumers who want simple, honest food. The key is authenticity. Fresh, locally sourced ingredients are infused with exotic spices to create genuine dishes, with Chinese, Thai, Mexican, Indian, Italian and Greek cuisines favoured.
3) Artisan products are leading the way
The buzz word of the moment is 'artisan' as restaurant and café menus are filled with homemade and hand-crafted food and drink products, such as the finest charcuterie, locally produced cheeses, freshly baked breads, craft beers and regionally-distilled rhubarb and elderflower gins. Artisan producers are now at the forefront of foodie culture, offering a real sense of morality and provenance.
4) Gourmet grills…bring on the heat!
Charcoal and wood-fired grills will be prevalent this year as chefs experiment with new techniques using cuts of high quality, lean meats such as ostrich and venison. This simple form of grilling results in perfectly seared steaks and vegetables, with a spectacular smoky flavour.
5) Sustainable seafood sensations
Sustainable seafood is a popular choice of cuisine for 2017 as conscientious consumers seek progressively eco-friendly dishes. This phenomenon has resulted in chefs choosing locally-sourced seafood, as well as introducing lesser known species to their menus, including cuttlefish, gurnard, hake and coley. Chefs are increasingly using MSC certified suppliers and the aim is to produce dishes which incorporate sustainable varieties with distinctive sauces, spices and flavours. Traceability of the supply chain is important and a key selling point on many of today's restaurant menus.
—
Effective menu planning and design is essential to ensure your business is capitalising on food trends while embedding principles that can save money and promote healthy and more sustainable food. Food Alert offers a half-day training course on Principles of Menu Planning & Design at both our award-winning Training Centre in Central London or as an in-house course, at your own premises (subject to number of attendees). For more information, please visit our training page or contact us at enquiries@foodalert.com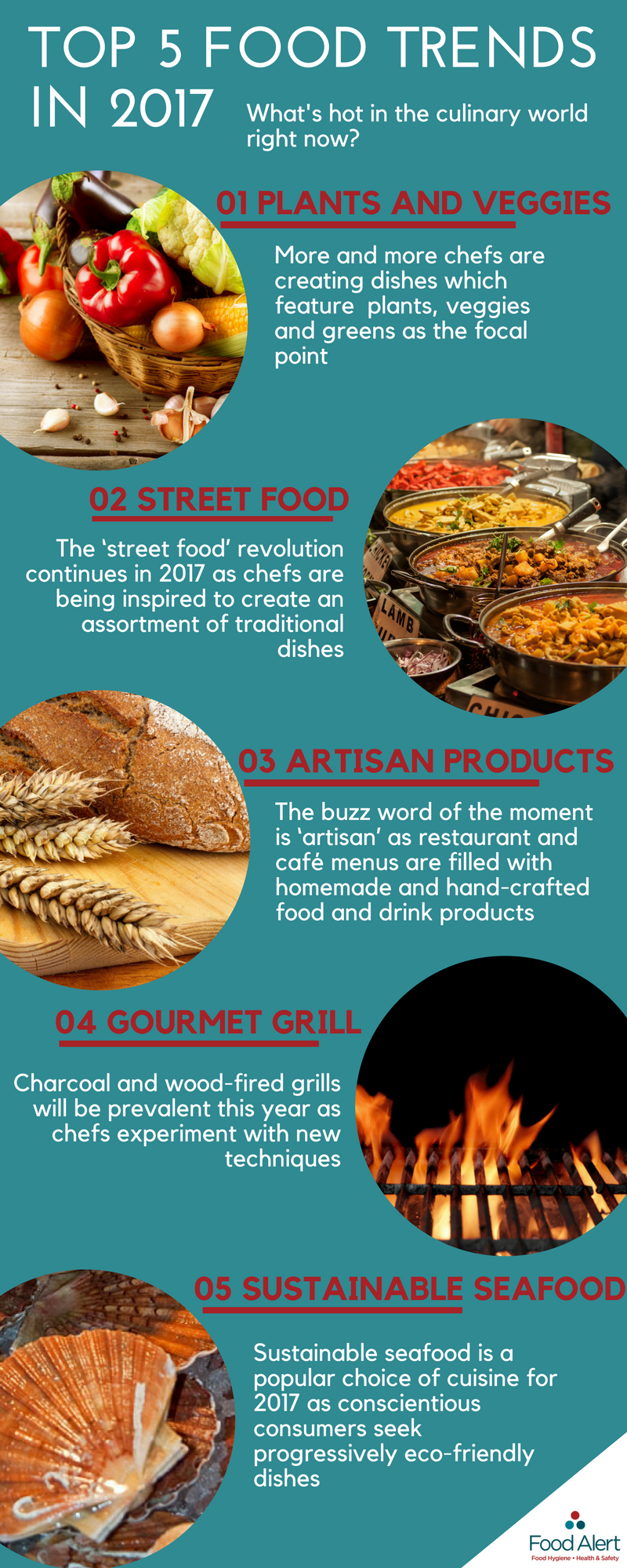 The information contained in this article has been created for marketing purposes and is not official guidance and should not be used as a substitute for official food safety, health & safety nor fire safety advice. Food Alert take no responsibility if the information in the article is used to form part of a safety management system or used to form part of any legal or regulatory compliance for your business. For official guidance and to engage with Food Alert services please do call our team on 020 7244 1900 or email enquiries@foodalert.com