Working with great suppliers and contractors is a vital part of running a hospitality business – and that goes for their safety certification too. Their safety is your safety, so recording their compliance and continuously reviewing is a must to help you avoid any additional risk.
Alert65's solution is to make it as easy as possible to keep on top of your suppliers. Our seamless Digital Supplier and Contractor Management module is available on desktop or mobiles and alerts you and your suppliers when they need to update their information.
Record key information and certification for all your suppliers and contractors, on any device.

Suppliers will receive alerts and reminders when they need to update you with their info.

Rest assured that you're meeting your compliance obligations with evidence collected in one place.
Desktop & App Solution
Suitable for all hospitality business types, sizes and budgets. 
Transform your business with smart technology that centralises and streamlines your everyday compliance.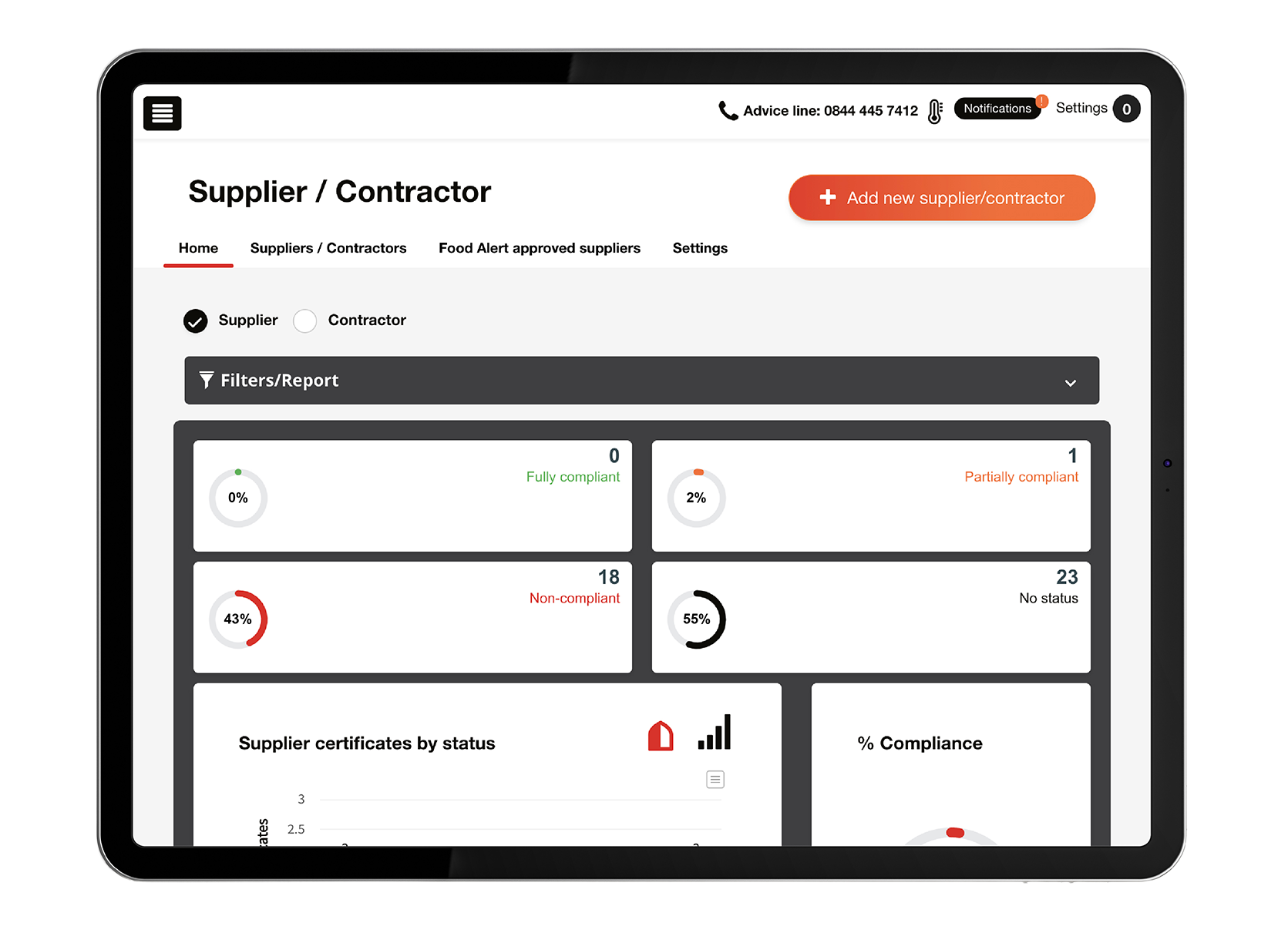 Pop your details in the form below to access your download
Discover how we can help your business
How does Digital Supplier and Contractor Management work?
Simple record management
Log the relevant information against all of your suppliers and contractors in one platform.
Get specific
Specify which evidence and certificates you need from each individual supplier, so you don't miss anything.
Track status and approvals
Keep an eye on the progress of your requests with easy to track timelines.
Monitor expiry dates
View current certificate details and get a notification when it's time to update them with your suppliers.
Live notifications
Make sure the right people across your business are kept up to date as supplier certifications are updated.

Unlimited specifications
Unlimited specifications assigned against each product by supplier.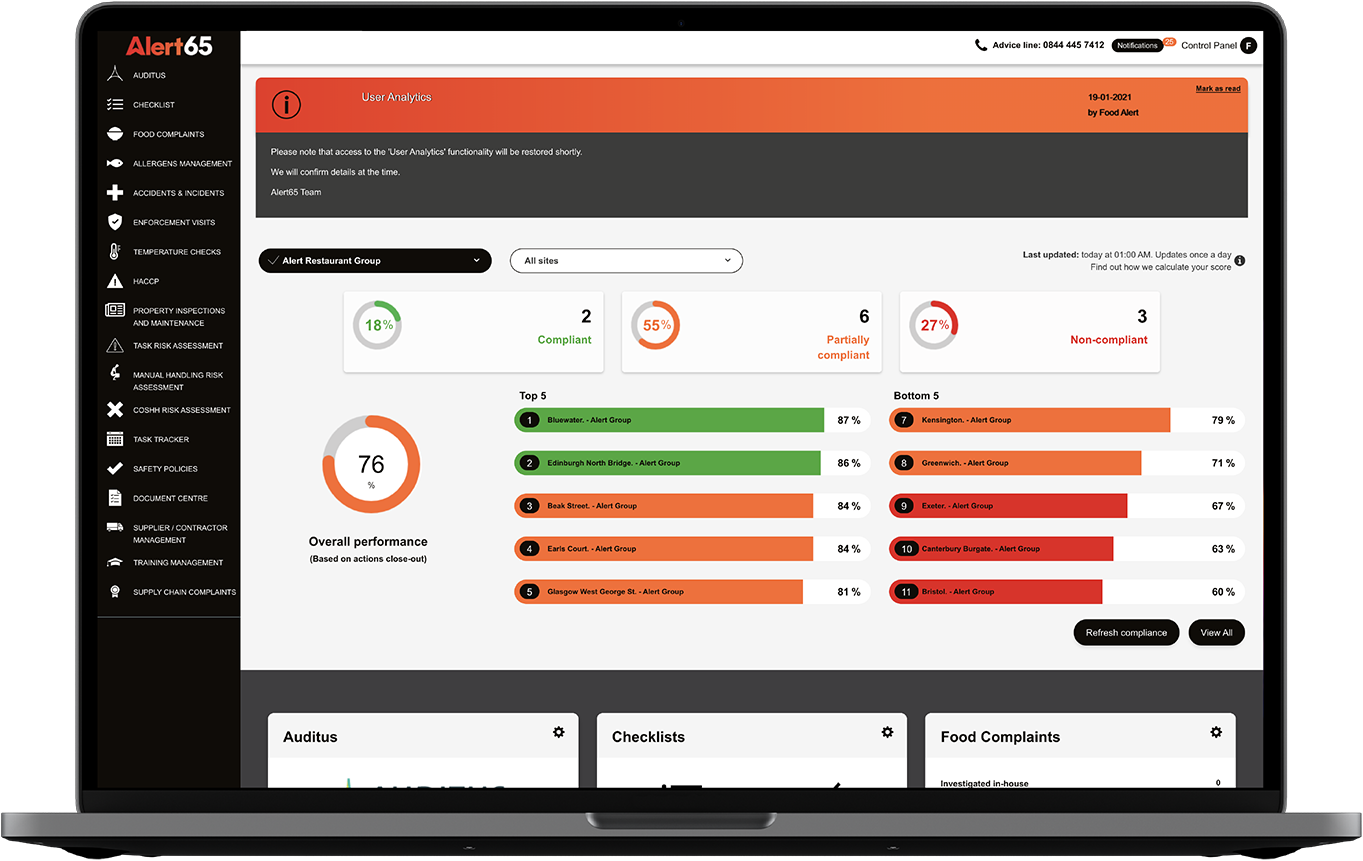 Software built to meet your business' demands
User-​friendly navigation
We've designed Alert65 to be as intuitive and easy-to-navigate as possible. Get your compliance in order in just a few simple clicks.
Customised to your needs
Alert65 can be customised to match your exact requirements, so the way you work doesn't need to change to suit the software – it's flexible to suit you, as standard.
Enhanced reporting
Generate your own custom reports and get the views of your business you need. The enhanced reporting features include a report scheduler and a customisable reporting dashboard.
Take a look at our other solutions
We know that no two hospitality businesses are the same. Alert65 can be built to suit the unique specifications of your business, so why not browse what other software solutions we have available to help boost your business.
Brands We Protect
Helping over 6,000 hospitality businesses take care of their food safety and health & safety compliance. From local cafés and bars to national and global restaurant and hotel chains, Food Alert is the hospitality industry's trusted partner of choice.