In December 2015, North West England and Wales experienced torrential rain and flooding, causing devastating damage to homes and businesses. The disaster weather is still having dramatic effects on its victims today. York hotels alone have reported a £1.3 million slump in revenue, compared to this time last year, and a quarter of hotels in Cumbria were forced to close their doors.
This comes as a result of domestic tourists avoiding the North as a holiday destination, still perceiving the area to be "under water" after weeks of media coverage of the floods.
The aftermath requires a great deal of time, effort, and cost to restore as much of what has been destroyed as possible. An extra £51 million being given to councils to support households and businesses. Make sure you are getting all the financial support possible by contacting your local council, as you may be entitled to financial support.
Before starting any repair works, contact your insurance company regarding your claim. Do not start to clean up/ repair anything until you have the approval of your insurance company. Even if they give you permission, take lots of photographs ideally whilst the flood is at its worst. Keep a list and photograph all items thrown away.
General Safe Cleaning Tips
Before Cleaning:
Confirm that the electrical and gas supplies to the property have been cut off/ isolated.
Obtain wellington boots/gauntlet gloves/eye protection and overalls as well as cleaning materials.
Keep open cuts and sores out of the water, and wear plasters to protect them.
When cleaning:
Never touch any electrical switches/equipment when standing in water, for risk of shocks and burns.
Take care when entering the floodwater, as there could be hidden dangers such as sharp objects.
Avoid coming into direct contact with flood water if possible, as it can contain sewage and chemicals that could be harmful. If you must go into the water, wear waterproof gloves, overalls, and rubber boots.
Always thoroughly wash hands and any other body parts that have come into contact with flood water.
Never touch any sources of electricity when standing in water, for risk of shocks and burns.
If you are concerned that essential electrical equipment may have been damaged by flooding, you can consider getting it checked by the Electrical Safety Council.
When cleaning, wear additional protection for eyes and face, to prevent splashes and minimise effects of contaminated air.
Hospitality Reopening Tips
Reopening premises that prepare food need special care to restore. Some key areas to keep in mind include:
Damaged Food Products

Discard all food and packaging materials that have been in contact with flood waters, unless the food is sealed in a hermetically sealed can that has not been damaged.
Inspect canned foods and discard any food in damaged cans. This includes holes, leakages, rusting or denting. Where the cans have not been damaged, remove all labels that can come off, thoroughly wash the cans, rinse them and then disinfect them with sanitising solutions. Re-mark the cans to indicate what is inside.
Destroy refrigerated, frozen and open foods. Good Advice is: If in doubt, throw it out. Remember to photograph/ keep a list.
Do not recondition products in containers with screw-caps, snap-lips, crimped caps (such as soda cans) that have been submerged in in flood waters.
When discarding any products, make sure they are disposed of correctly.
Physical Facilities

All structural components of the building (walls, piping, ventilation systems) affected by flood damage should be cleaned, repaired and disinfected. Mould contamination can become a concern after flooding.
Any exhaust systems and hoods should be thoroughly cleaned and freed of any debris. All air filters should also be replaced.
Before switching the electrical supply back on the facilities, it should be checked by a competent electrician.
Equipment

All sinks should be thoroughly cleaned and sanitised.
Thoroughly wash all metal pans, ceramic dishes and utensils (including can openers) with soap and hot water. Rinse and then sanitise them by boiling them in water.
All large equipment should be thoroughly washed inside and out with a hot detergent solution and then treated twice with a sanitising solution.
Replace all ice machine filters and beverage dispenser filters, and flush all water lines, including steam water lines and ice machine water lines, for 10 to 15 minutes.
All equipment should be tested by a competent electrician to ensure it is safe for use.
Gas equipment should be thoroughly cleaned, then disinfected and then serviced by a safe gas contractor, before use.
Discard all ice in ice machines; clean and sanitise the interior; and then run the ice through 3 cycles; discarding ice with each cycle.
All equipment should be inspected to ensure it is operational and that all aspects of its integrity are maintained.
Stove units should be thoroughly cleaned and checked by the fire department, local utility company, or authorised service representative, before using.
Pest Control

Ensure that any rodents or pests that may have entered the facility are no longer present. Remove dead pests and thoroughly sanitise any food-contact surfaces.
Make sure all openings into the facility are sealed.
For a thorough and comprehensive deep clean, it may be advisable to hire a professional cleaning team to help.
Please be advised that this is general guidance. For further information or advice on this topic, contact Food Alert at 020 7244 1900 or email at enquiries@foodalert.com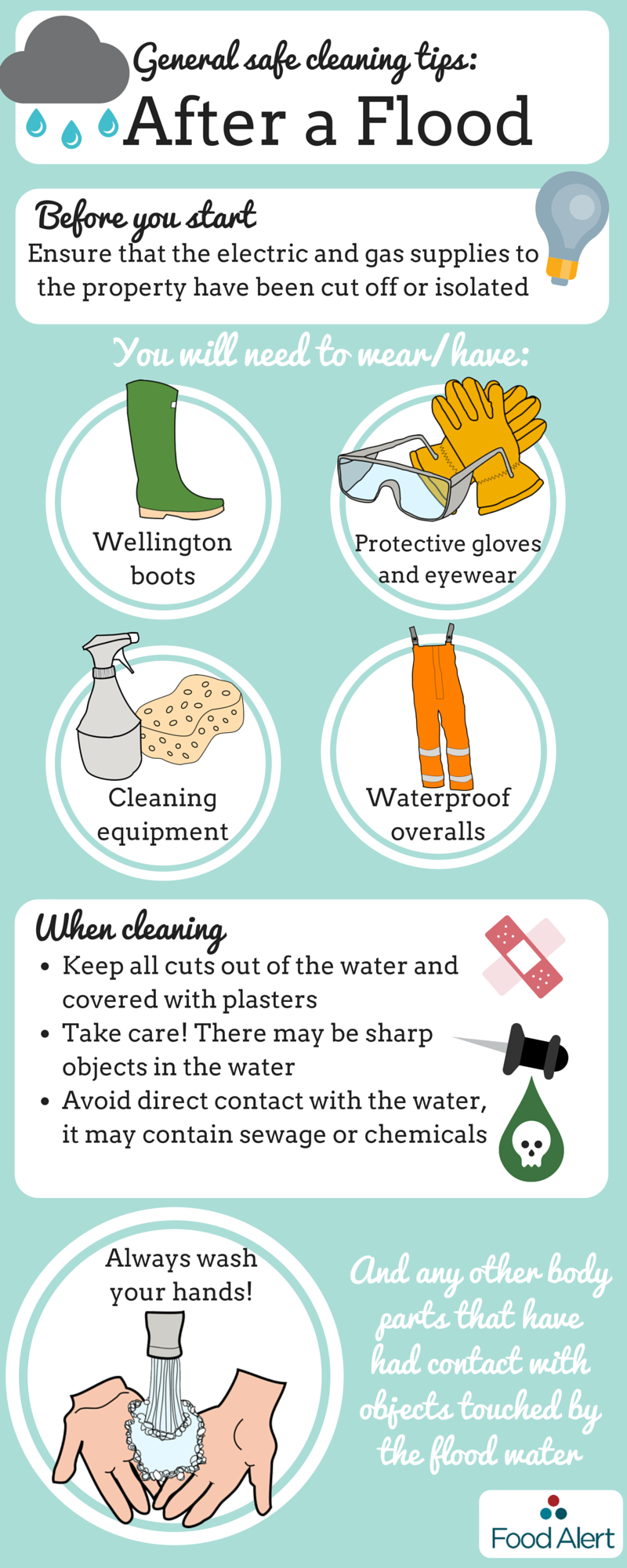 To find out more, visit the homepage or call us on 020 7244 1900.
The information contained in this article has been created for marketing purposes and is not official guidance and should not be used as a substitute for official food safety, health & safety nor fire safety advice.
Food Alert take no responsibility if the information in the article is used to form part of a safety management system or used to form part of any legal or regulatory compliance for your business. For official guidance and to engage with Food Alert services please do call our team on 020 7244 1900 or email enquiries@foodalert.com